This is a brief explanation of what happened. There is so much more to the story. I started typing it out but I want to make sure I capture every moment God was so evident. But for now....
I was due 12/3 with c-section set for 11/26. But I had an emergency c-section around 3 am fri morning 11/1. Turns out my uterus ruptured. Thankfully I didn't know that at the time. I lost a lot of blood so had a transfusion.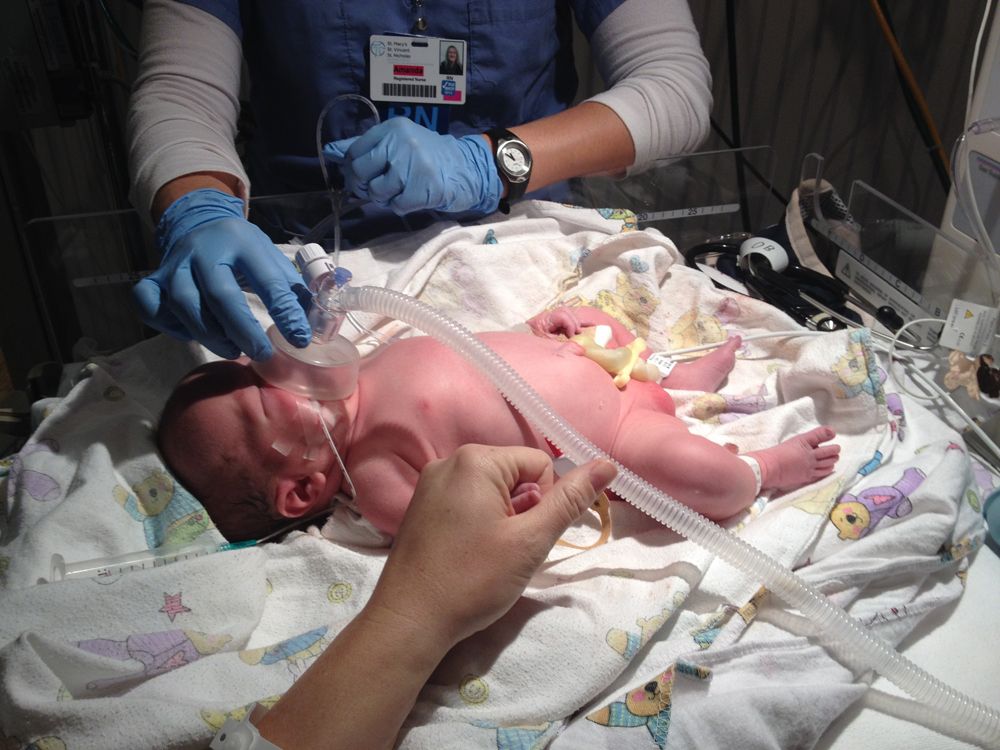 This picture she looks just like Simon did at birth
Baby girl (still working on a name) was 7#1 oz at 35 1/2 weeks. Doctor thought she had asphyxia and so to prevent brain damage was sent to St. Joseph's in Milw. for a hypothermia treatment. Her temp was gradually lowered to 92.3 and she is sedated with pain meds to help her tolerate it. Also on a ventilator. She will be kept cool for 72 hours and we can't touch her during that time. John has been with her each day while I recover here. They will begin to warm her on Mon. morning. Brain activity so far is good. Praising God for protecting the two of us!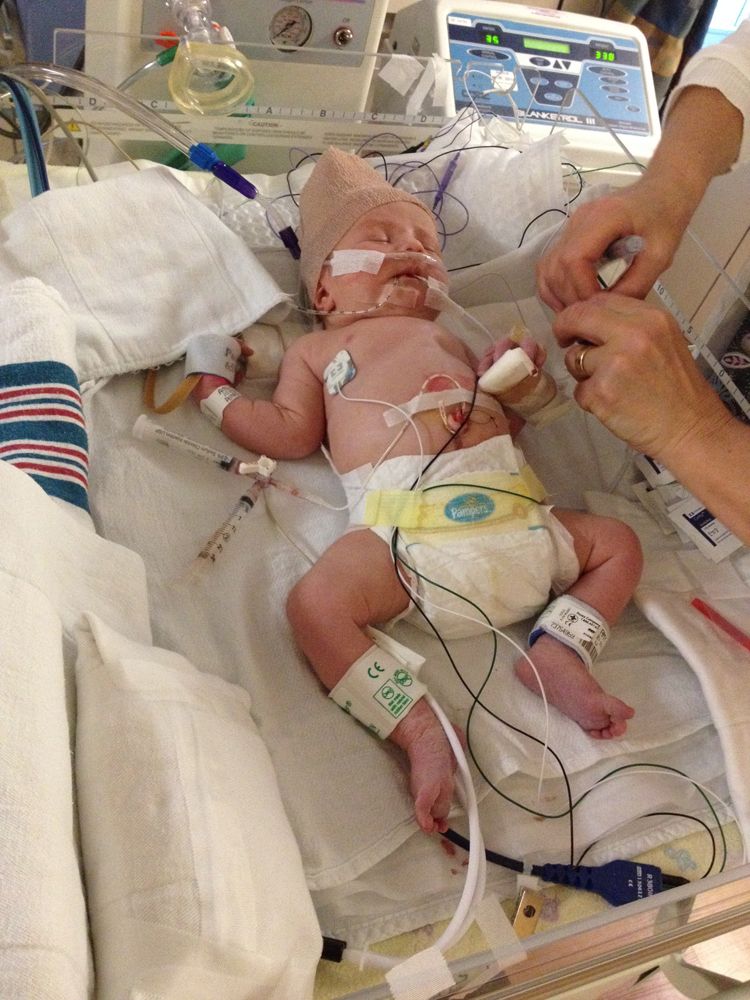 At St. Joseph's