Oh give thanks to the Lord, call upon His name;
Make known His deeds among the peoples.
Sing to Him, sing praises to Him; Speak of all His wonders.
Glory in His holy name; Let the heart of those who seek the Lord be glad.
Seek the Lord and His strength; Seek His face continually.
Remember His wonders which He has done.
Psalm 105:1-5
Our little Grace is HOME!
John and I went down to Milwaukee for the last time today. We thought it would be a long discharge process as we had witnessed two in the NICU that took a full day. We arrived to nurses congratulating us and telling us all of the wonderful things about Gracie. They all took turns holding and smelling her today. And our favorite nurse, Tia was there for us again. That is another great thing about Children's hospital. If you like a nurse you can request to have them as often as possible and that was the case with Tia. John liked her from the first day when she put him and my Dad at ease. And she became a friend to me during my days there also. I am so thankful for the wonderful nurses who cared so much for our Grace and helped me get to know my daughter. Tia said she took more time to cuddle with Grace today before she left.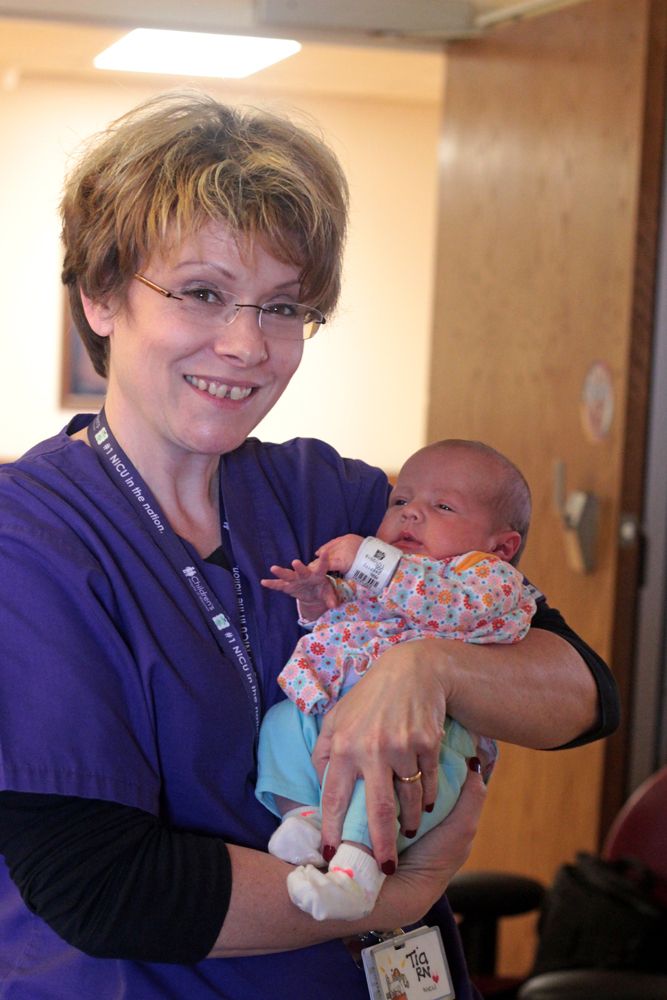 They had all of the paperwork done and ready to go. Other nurses we had stopped in to wish us well all amazed at how far Grace has come in this short time. It was very emotional for me. I had a hard time not crying at every little thing. It is such a bittersweet feeling. So happy to be going home but yet there are things about the hospital that I will miss but more so some of the people I have met that I most likely will never see again. My Dad said the same thing.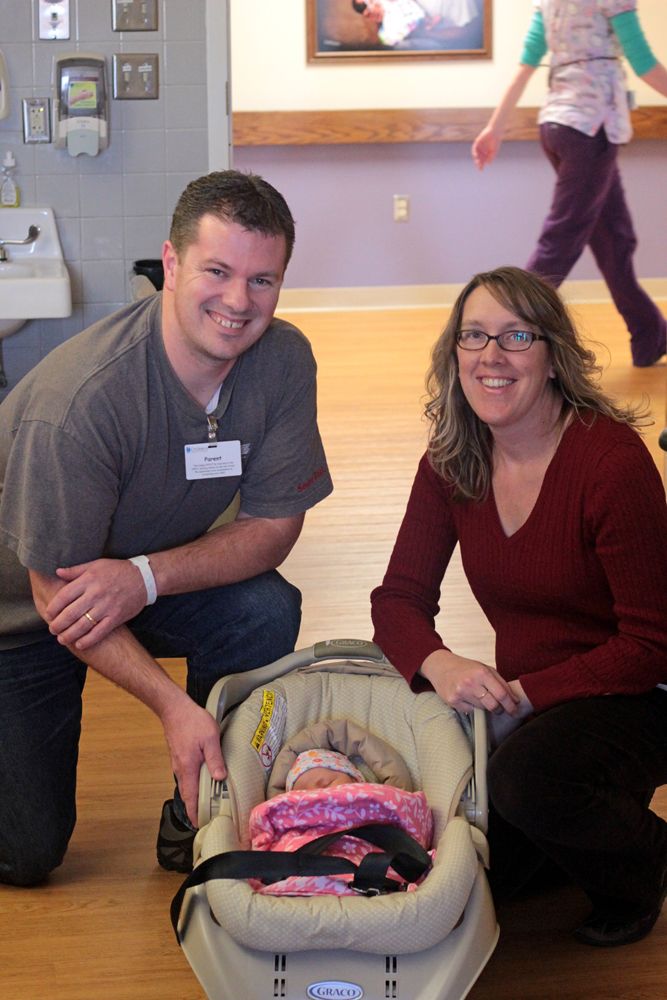 It will be an interesting rest of the week getting used to Grace. It is so different for me bringing a baby home this way. Sadly, I don't know her as well as the nurses do. I found out yesterday and it was reiterated to me today but when Gracie is hungry she is all out mad right away and lets you know it.
Please pray for all of us as we adjust to a new baby, a new routine, and just being back together at home.
It has been a roller coaster 18 days. Thank You to so many of you who have been following our story and have been continuing to lift up our sweet baby and us to the Lord. He has carried us through. My Mom said not finding a new blog post in the morning is going to be kind of dull. I can't promise a new post every day but I definitely will keep posting updates when I can.
Thankful to be HOME!