I was a bit frustrated this morning. I am worn out from traveling to Milwaukee each day to sit in Grace's area with her and just want to be home as a family. I am so thankful for a husband who reminds me to be grateful for how far we have come and not dwell on the hang-up of waiting on Grace's feeding to reach a consistent percentage. As one of the nurses told us everything is about numbers and mathematical equations to the doctors.
We talked to the doctor this morning because to us it seems Grace should be home. The doctor explained that she needs to be taking in 80% by bottle/breast and then she can move to "ad lib" which means eating when she wants to eat rather than scheduled. They are also watching to make sure she is gaining weight. Today she is at 7# 1.2 oz which is her birth weight.
The biggest thing for Grace is she wants to sleep. And she often doesn't wake well to eat. Again, she made a bit of progress in taking 51 cc from a bottle this morning and when I fed her at 2 pm she ate 62 cc. That is above her goal! But she is not consistent and when trying to feed her at 5 pm she took 1/2 hour to barely wake up and then she ate only 24 cc again so back to gavage feeding. It didn't help that she had been wide awake for an hour after the first feeding.
Rotation of the attending doctor was today so we no longer have Dr. Konduri. The new doctor pushed to get us moved as John explained how hard this is coming down every day and shuffling our children around from place to place and not being able to bring them. So we were able to move Grace up to the Progressive Care unit this afternoon. We were thrilled!
Grace was in the A Pod which contains 6 small rooms that close off with a curtain. John said it was more private than at St. Joseph's though. The nurses sit in the small hall outside of each room.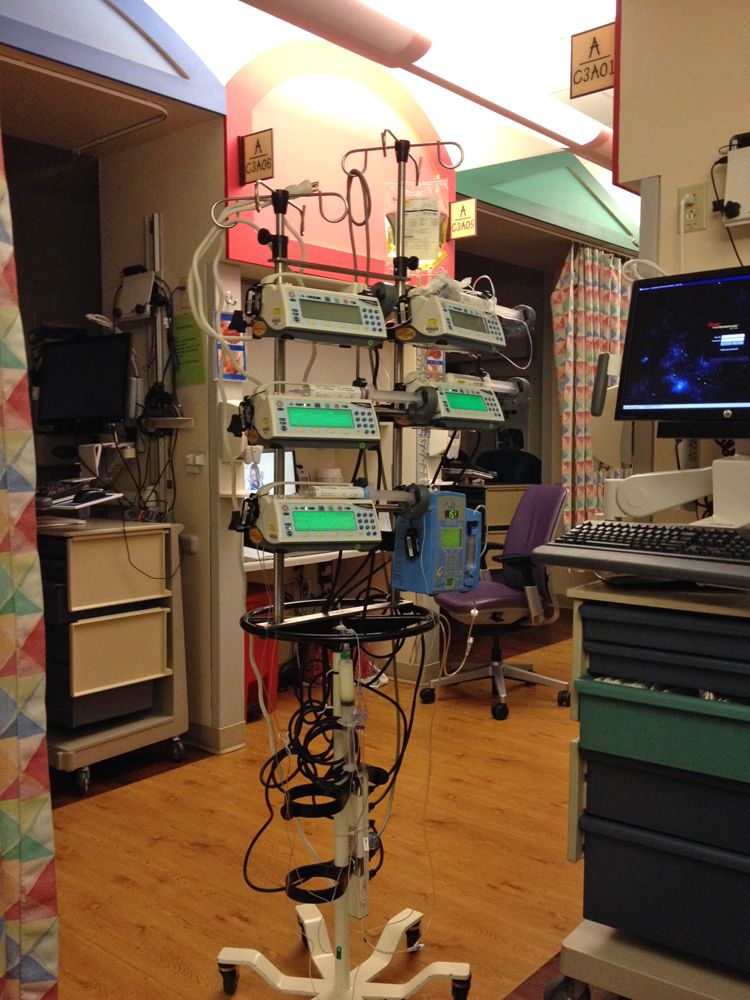 What two weeks ago and even last week was a NICU room filled with equipment is now empty.
And what a difference! We have our own large room with sleeper sofa, TV, a window, and a door! In the NICU there is not much privacy as all you have is a curtain to hide behind when needed. Otherwise you hear many beeps and alarms and conversations going on. And you learn about all the babies there. Today we learned more about the tiny babe across from Grace and it was so hard to hear his Mama break down and cry and I was crying right along with her. It is a hard place to be. It is also a great place to be as it was rated the #1 NICU in the country.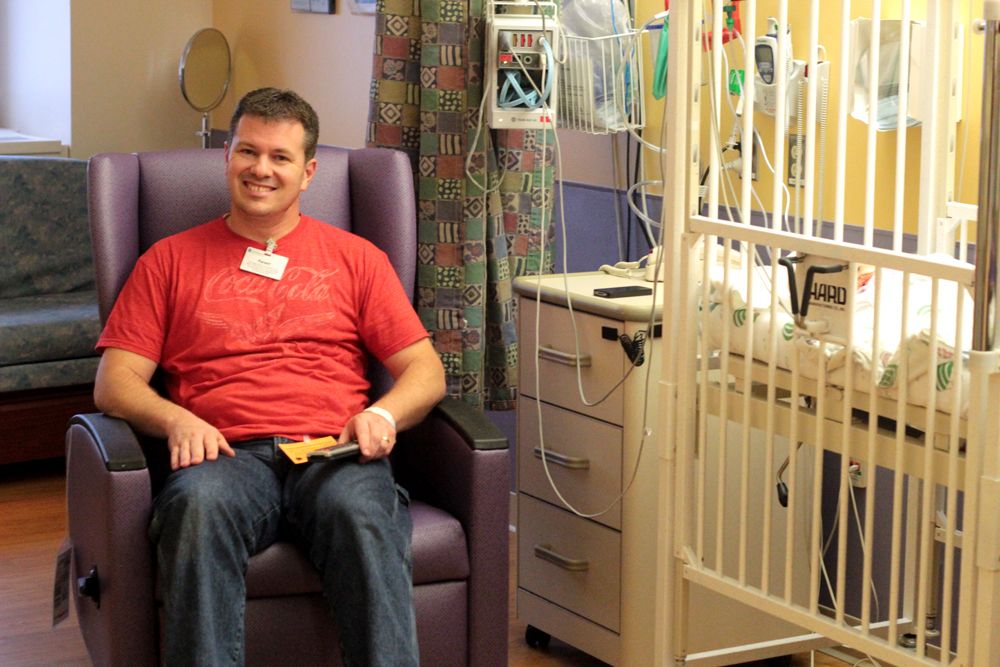 There are 9 babies on this floor and it is more relaxed and you actually kind of have your baby to yourself. John and I left tonight with a feeling of relief. Tomorrow we look forward to having the kids be able to visit with their sister all together!