Oh give thanks to the Lord, for he is good; for his steadfast love endures forever!
1 Chronicles 16:34
We have had a great day all together as a family in Grace's room. We brought snacks which was nice not having to go to the deli or cafeteria for a change. The kids each took turns holding Grace and I am surprised I ever got turn.
Do you notice anything different about our little girl's sweet face?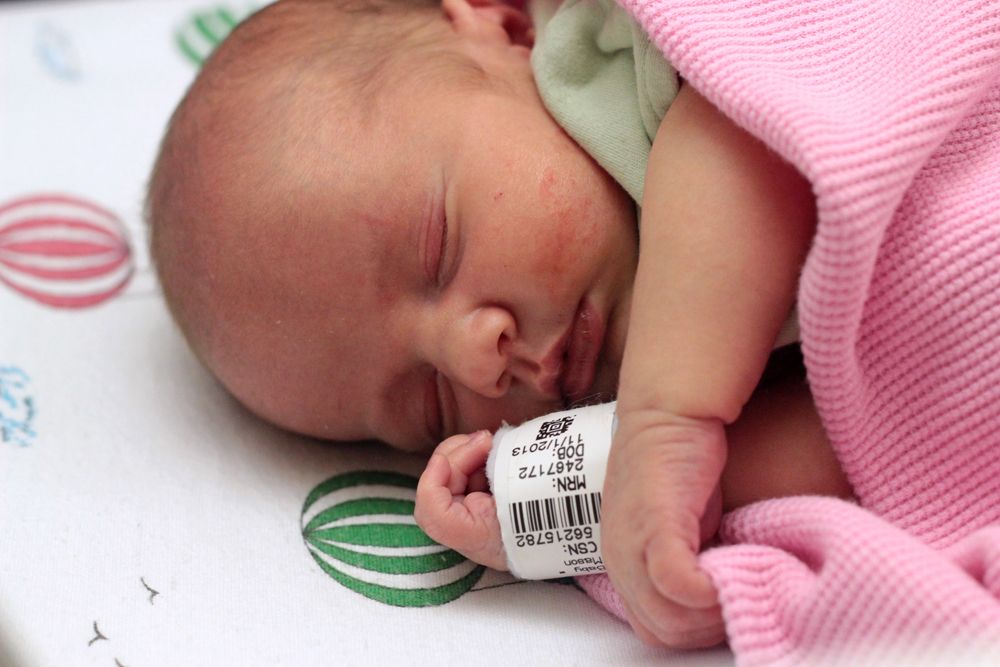 We were pleasantly surprised to find that Grace had pulled her NG tube out last night and they kept it out! She also took all of her bottles through the night. I talked to her night nurse, Amy, who was the one who facilitated me holding Grace for the first time and she said that "Grace is a rockstar and should be out of here soon."
The details of Grace's feedings may not be all that interesting but are the main reason she is still here. The doctors have put her on "ad lib" which means she eats when she wakes as long as it isn't longer than 4 hours. The nurses still try for every 3 hours but she doesn't have a required amount to eat. Right before we arrived she took in 70cc and later I was able to nurse her and she took 58 cc. Now they just take note of how much she eats or for how long she nurses.
Gracie is getting liquid vitamins and that wakes her up as it is a nasty taste. She disliked it so much she didn't want to swallow and kept gargling with it and swishing around in her mouth so that it drooled out. The rest of the time she smelled like a vitamin. That girl needs a bath!
It looks like we are nearing an end. Here is Grace with each of her brothers. I love it!