Today John turned 40, a fact he is not overly thrilled with. I keep telling him we just had a baby and his children seem to be keeping him young. We had hoped that today would be the day that Gracie came home. But being the first day after the weekend ended up not. So we took all of the kids down for another visit. We watched movies, ate pizza, went back and forth to the family kitchen for snacks, and got a little tired out of being cooped up.

For those of you who wonder, I get some interesting questions, the clothes she has been wearing is from the hospital. I could have brought my own in but then I'd have to make sure it was labeled, that I got it back, and I'd have more laundry. I decided to let them dress her. They have a storage area of clothes that have been donated that they use. I can always tell when Tia is our nurse because she has her dressed cute and swaddled when we arrive.
We were able to meet the Attending Physician in the PNUC,
Dr. Susan Cohen
.
Dr. Scott Welak
who took care of Grace when she arrived had been the attending the past two weeks and filled her in on all of the details. Dr. Cohen was so pleased and amazed with Grace's progress. She specializes in the neurological field and was very familiar with the cooling process that Grace initially went through to heal her brain and heart. She was so happy to see that the MRI and EEG came back with good results without need of follow up. That isn't always the case with these circumstances. She explained that Grace came through this because of good genes, herself, and then she kind of choked on her words, "It is really a blessing". We know she came through this so amazingly only by God's grace. As her nurse today said, "She is a miracle baby." Yes, indeed she is.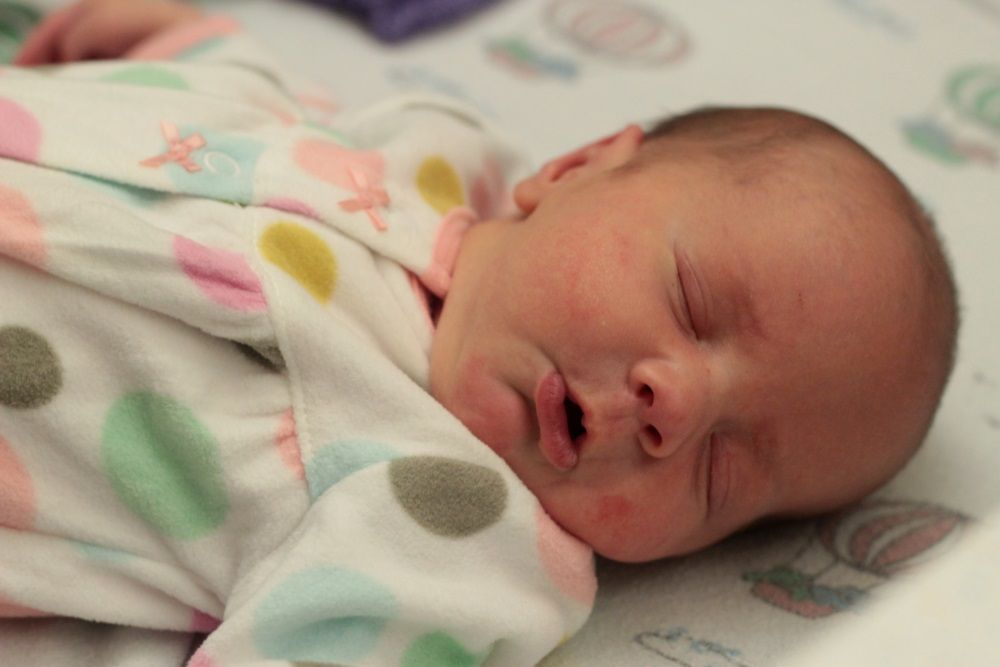 I had forgotten that in the beginning they would take blood gases from Grace which showed that she had been without oxygen for a period of time which is why they started with the cooling process, something they do for people who almost drown. Because of that, along the way she may have some areas of development where she is behind such as fine motor skills, or hearing. Although, Dr. Cohen said Grace being part of a large family is beneficial to her development as her siblings push her to keep up. But then we may not see any problems and this will be a small blip in time. The nurse also noted that most babies who were as sick as Grace struggle with feedings, and especially learning to breastfeed. Grace has been a trooper. The only thing she struggles with now is patience as my milk does not come as quickly as from a bottle. I am finding our girl actually does cry and quite well.
Grace has been taking all of her feedings without a problem and Dr. Cohen said, "Let's do this, let's get her out of here". Stay tuned....