We took Grace for her 3 month evaluation at Children's hospital two weeks ago (if you wonder I back-dated this post). What a strange feeling to drive that familiar path again. So many memories come flooding back and looking at Gracie today I can hardly believe all that happened.
I am including 3 month pictures that I didn't have edited when I posted her last update. My Mom bought the bunny in the picture at the hospital this time. We would visit the gift shop on occasion when Grace was there and always were drawn to the super soft fluffy bunny. I wish I would have bought it earlier to take pictures with but now is better than never.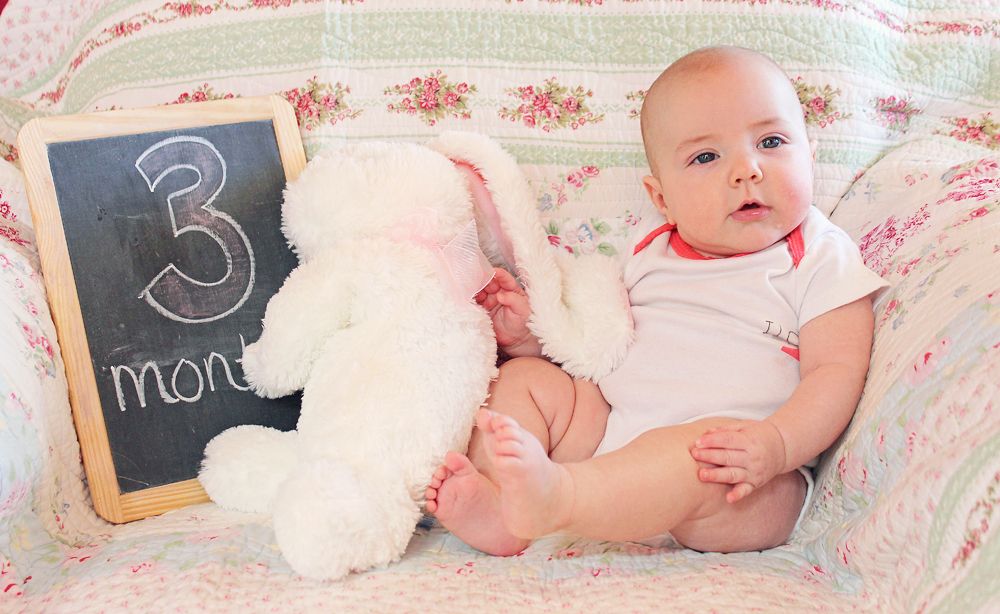 Our visit was much like an ordinary well-baby visit with maybe a few more observations.
When we arrived Grace was asleep and I knew once she woke she'd be hungry. The doctor said not to worry she was usually able distract baby enough to get the info she needed. Grace woke, stretched and gave the doctor a sweet smile. But as soon as she was put down her screaming began. And each time the doctor picked her up she was content. I wish I would have had chance to feed her before the appointment as she wasn't exactly at her best. But I fed her while we talked and the doctor did get one more smile from her.
I didn't realize it but being that Grace was premature her age is adjusted and she isn't compared with a normal 3 month old. So based on that she is in the 85th percentile for weight, height, and head circumference.
13.5 pounds (7.5 at birth)
23 inches (19 in at birth)
Grace is developmentally on track as far as the doctor could see at this stage. The only things she observed is that we should work with Grace on being on her belly. She definitely does not enjoy that position but then I didn't think many babies do. The other thing was that when Grace makes a fist to make sure her thumb is out instead of tucked as she does. That will help with grasping. If you look at the previous post where Grace is grasping for her toys she has her thumbs tucked. That is something I never took notice of and it makes me wonder at what age a baby typically un-tucks the thumb.
The highlight of our day was having Dr. Scott paged to come and see Grace. He was the doctor on-call when Grace came to Children's from St. Joseph's the Sunday we will never forget. We are forever grateful that he was there taking care of our precious girl along with all of the wonderful staff we worked with. He said this is his favorite part of the job. Seeing growing and healthy babies.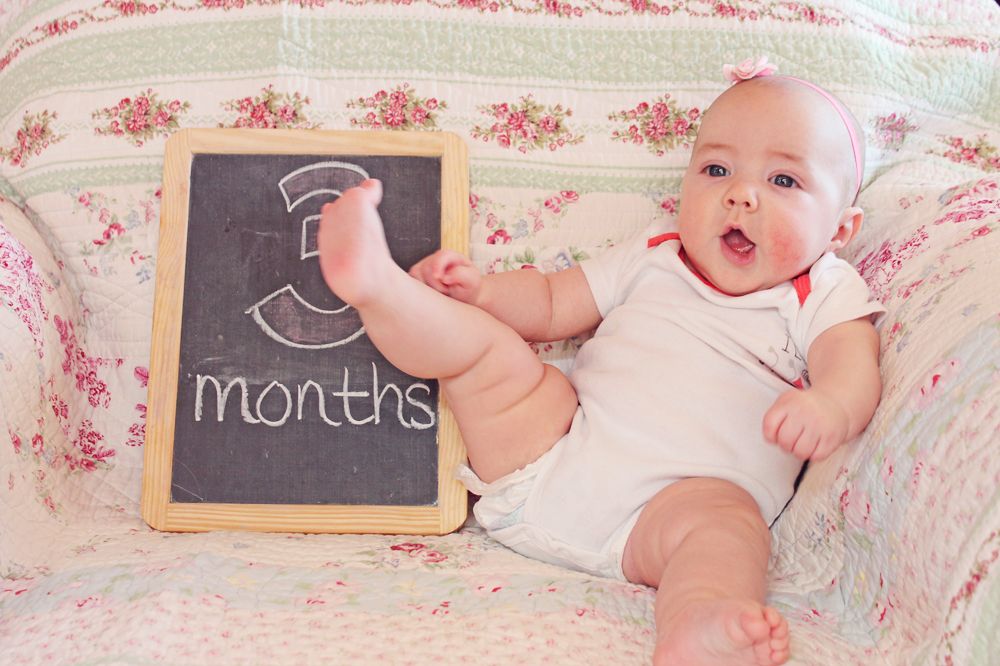 Grace starting early with her roundhouse kick. :)