Today we found Grace under the bili lights. She is just on the line of needing treatment for jaundice but seeing as she has yet to get any food they put her under the lights. She is now breathing above the ventilator and her sedation meds were totally turned off in preparation for EXTUBATION!!!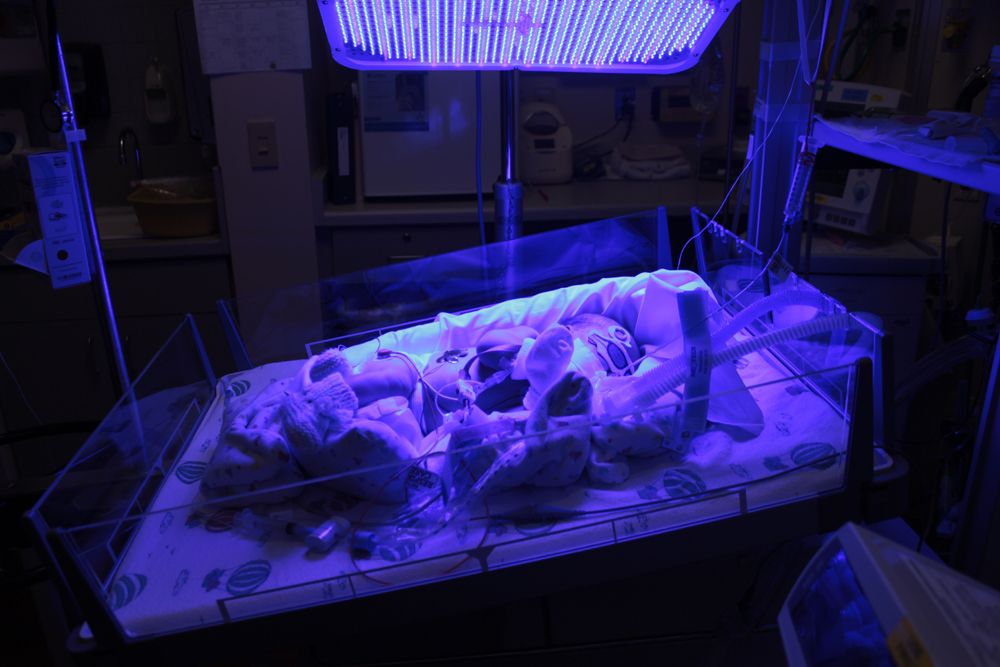 And then we wait. First for the doctor to finish his lunch, which was extremely long today, and then for him to put in the order. Even Tia, the nurse, was anxious to get on with the show.
We also are figuring out this whole hierarchy of the doctors, fellows, and residents. The attending physician in the NICU overseeing all of the care is on for 2-4 weeks and then it rotates and that doctor goes to another area or does research. The attending during this time I have mentioned before is Dr. Konduri and his specialty and what he is known for is what Grace was diagnosed with - Pulmonary Hypertension. What a God thing!
The order came through and the respiratory therapist along with the nurse took Grace's ventilator tube out. Another doctor came to watch the "big event" and one of the doctors who worked on her when she arrived came to check on her. I love how involved everyone is in each of the babies care and cheer them on and encourage the parents.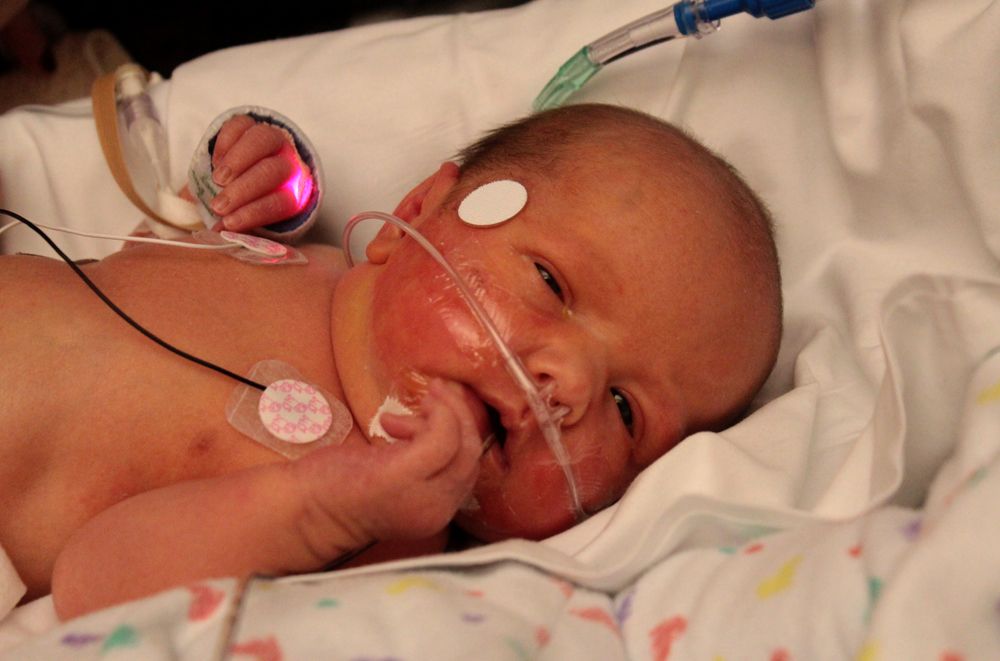 As soon as the ventilator was out they put a nasal cannula on to pump warm humidified air with some increased oxygen. Her chest was retracting as she adjusts to totally breathing on her own and her air passages are a little swollen from the irritation of the tube which also makes it a little harder.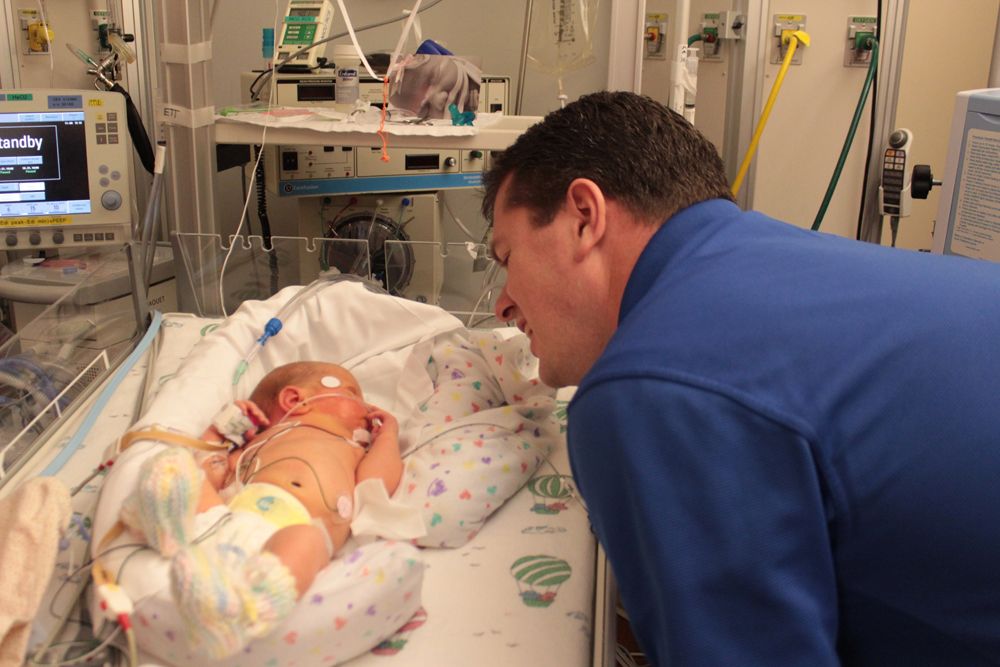 The nurse put Grace on her belly and her oxygen level went from 94 (which causes the machine to beep) to 99. We heard a little cry but then she settled in. Another good sign that she is handling breathing on her own is when given a pacifier she began to suck as if she was getting something from it. It takes work to breathe and suck at the same time.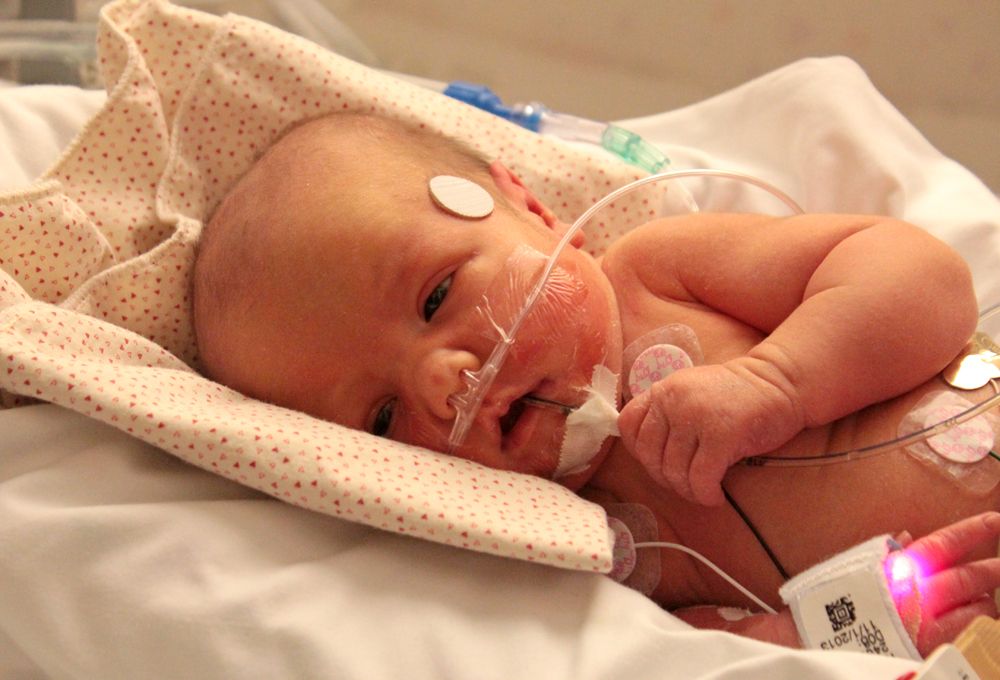 Grace also is more alert being off of all meds so she fluttered those eyes open and began looking around. Just what we have been waiting to see. Unfortunately, they had to put her right back under the bili lights which meant her eyes had to be covered. And after all of the changes today they wanted Grace to stay put. She still has the tube to her stomach which she likes to hold.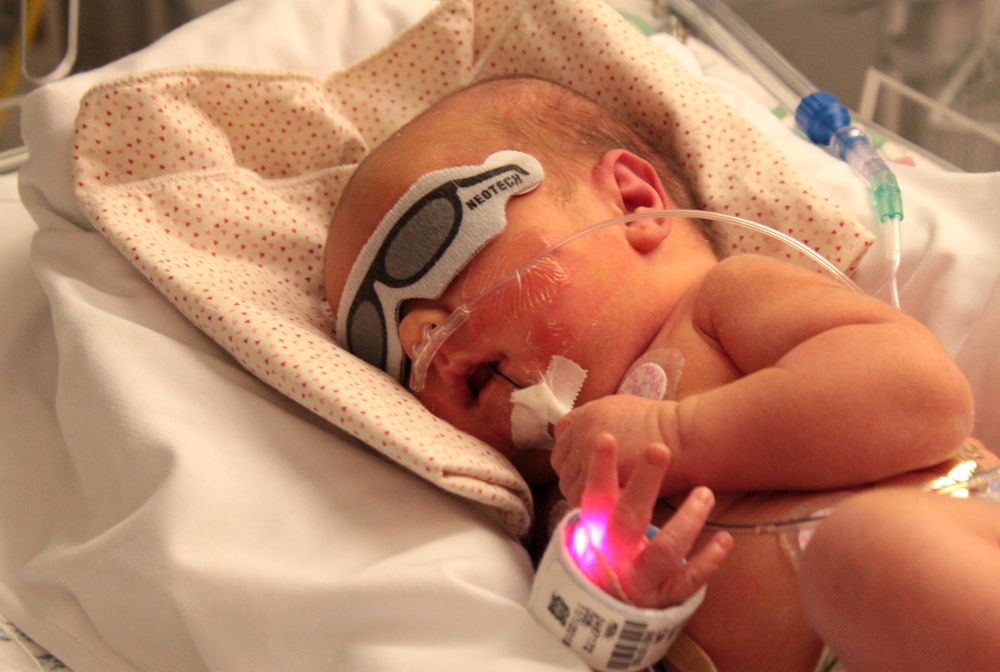 Before John and I left for the night our little girl decided to start wiggling around and
we were able to hear the sweetest sound that we have longed to hear -- a real true cry.
The steadfast love of the Lord never ceases;
his mercies never come to an end;
they are new every morning;
great is your faithfulness.
Lamentations 3:22-23