Today was a much better day! I thank you all for the encouraging comments both on my blog and on facebook and for praying. Knowing so many people are lifting up our family in prayer is such a comfort. At times these small steps seem to take so long especially when compared to the huge progress Grace was making last week. Patience is a quality that God is always trying to teach me.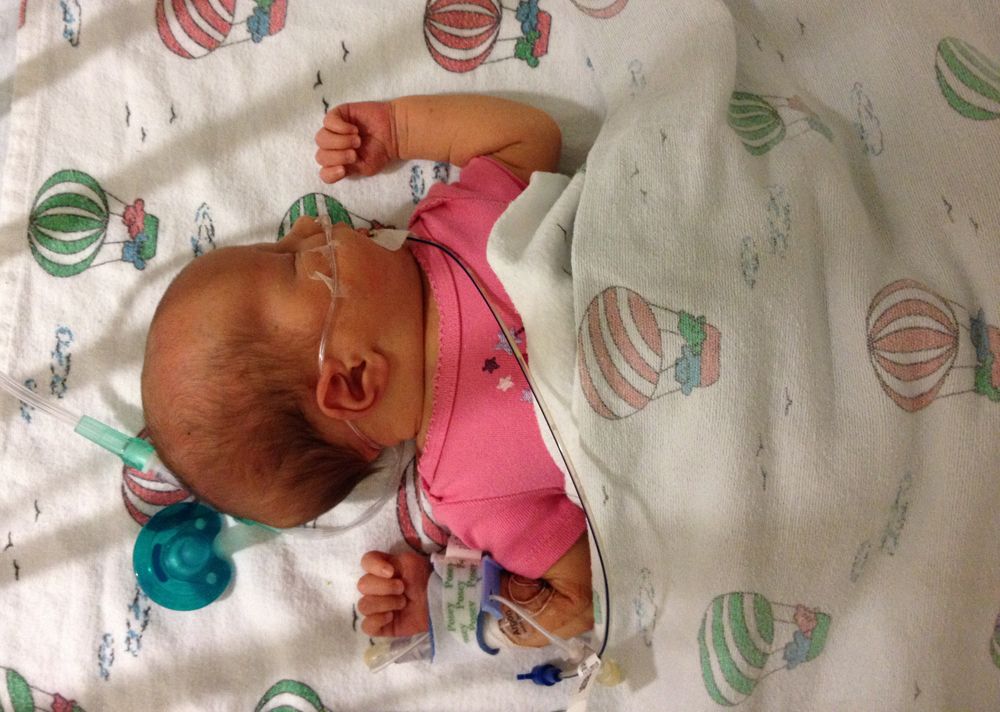 When I arrived to see Miss Grace this morning she was dressed in a cute pink onesie and little ruffle pants and looked so adorable. Her oxygen pressure had been decreased to 1.0 and the amount of oxygen was 21% which is the same amount we have in the air we breathe.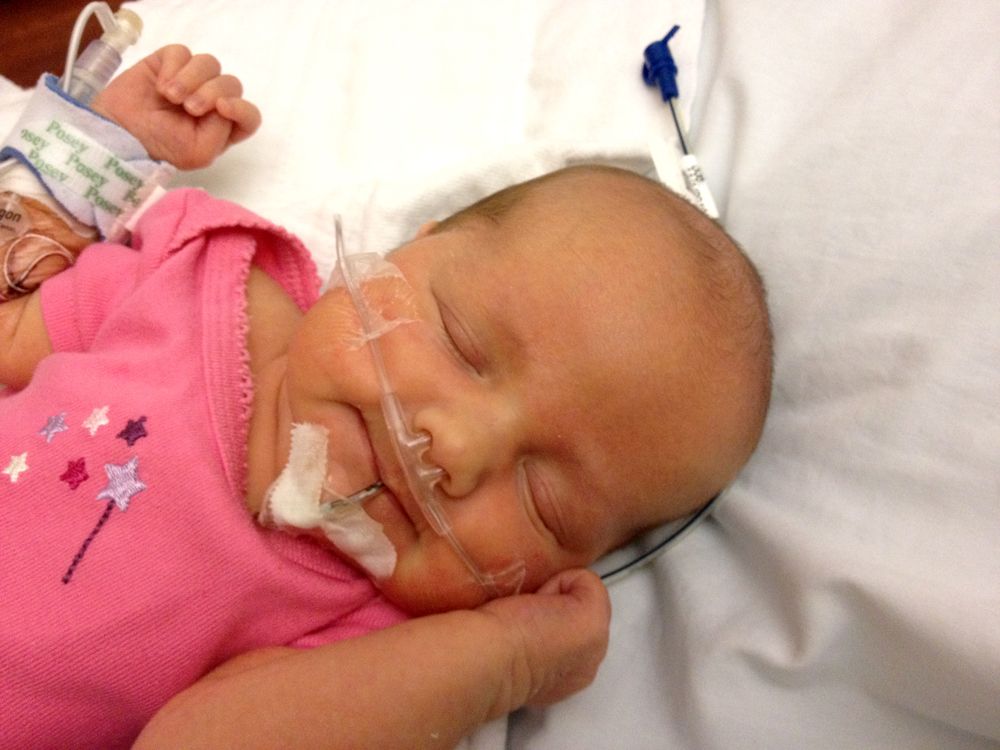 I am starting to help out a bit more in the care of Grace and am able to change diapers, which is quite the task, trying to maneuver around the wires she still has. I don't know if I mentioned before but we are participating in a study on pulmonary hypertension and so they have been saving all of her diapers that contain meconium for further study. This may or may not interest you but I never realized that babies will continue to have that sticky, thick black meconium until they start taking in milk. So, instead of the normal few days for a newborn she has had that for over a week.
I was able to try nursing her again today but of course she was not awake enough to be interested. Initially it was frustrating seeing as today's nurse only gave me about 15 minutes to try. Grace did latch on, got comfortable, and drifted off to dreamland. So, they go right to tube feeding as she "used up her allotted amount of calories" in trying to nurse. The thing was, as soon as her belly began to fill up she began trying to latch on again. I'd love more time to work with her without the pressure of the schedule.
Shortly after, the nurse turned down the oxygen pressure even more to 0.5 and then right before her next feeding turned it completely off! Grace handled it well and so they were able to take off the nasal cannula. I was able to see my little girl's face for the first time (since the 15 minutes the day she was born) with only the one tube from her mouth covering it. Gracie is so beautiful and I love the feel of her silky tape-free cheeks.


If Grace would struggle at all she will have the oxygen put back on but the rest of the time I was with her she was doing great. The picc line is still and she gets nutrients (lipids) through that but it is gradually being turned down.
Her next feeding I fed her a bottle. She went up to taking 45 cc today which is 1.5 oz. She has been only taking in 1/3 of that each time and then they finish up with the tube feeding but this time she was alert and looking around and took in 2/3 of that which means she took in 1 ounce. It sounds like a small amount but it was another accomplishment. Little by little we are getting there.

Pictures are deceiving and you can maybe tell here but she is much smaller than many of the pictures indicate. At her last weight check she was 7# 2oz. which is an ounce more than at birth. That surprised me but she had gained because of all of the fluids she was getting and is now coming down from that. Granted she is still a big baby in the NICU, just smaller than most of mine.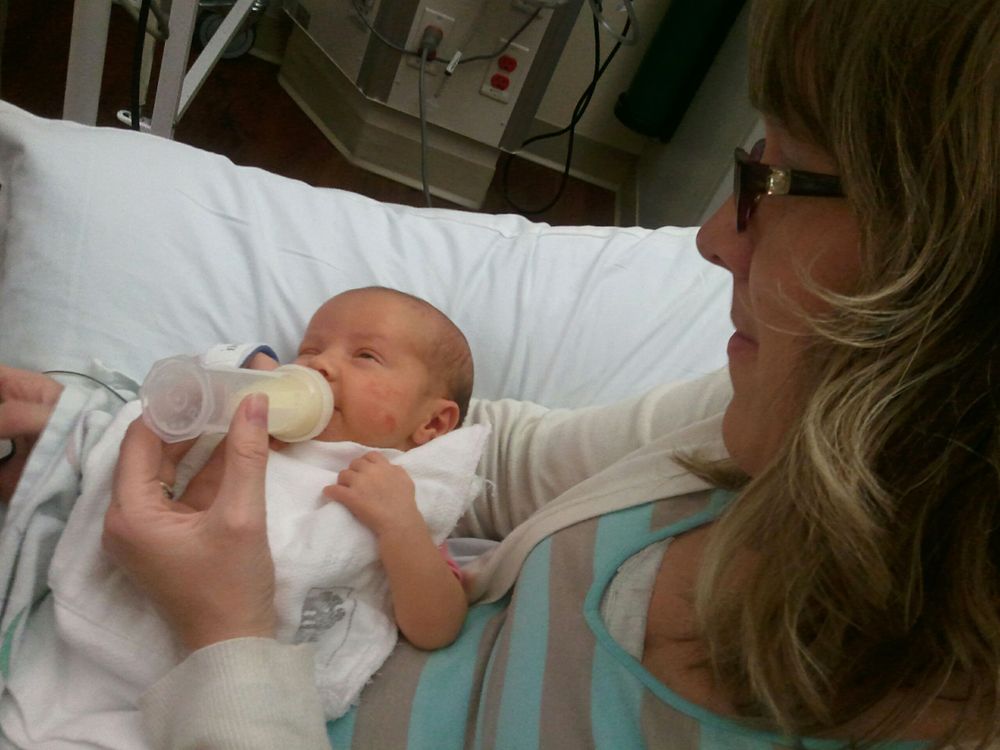 Hurdles left to accomplish -- taking in enough milk while learning to nurse rather than bottle feed. And maintaining her oxygen levels on her own.
For you are great and do wondrous things;
you alone are God.
Teach me your way, O Lord,
that I may walk in your truth;
unite my heart to fear your name.
I give thanks to you, O Lord my God, with my whole heart,
and I will glorify your name forever.
Psalm 86:10-12