I never realized there were so many online learning programs available but I suppose I wasn't really looking either. For the past couple of months we have had the opportunity to use
ZooWhiz
an online learning program. The hard part about reviewing programs like this is that I often let the kids go to it while I listen in the background observing things here and there. And ZooWhiz is a quick and easy program to learn that they rarely need my help.
What is ZooWhiz?
ZooWhiz is an online learning system that motivates kids to learn through fun. It is one of the world's most capable, comprehensive, online learning systems.
And they continue to add new features to make it even better. It includes math, punctuation, spelling, grammar, vocabulary, word skills, phonics, and reading. ZooWhiz is designed for kids aged 5 to 15 with learning activities for each level. The child earns coins by playing a learning lesson and can then spend them by playing games or by purchasing animals for their zoo.
Our Experience
The nice thing about programs like ZooWhiz is that the children are always learning. This program is for ages 5 - 15, only Seppy (almost 5), Missy (almost 7), and Tank (8) used it. I gave the option to the older boys but they weren't interested. Although, in hindsight I probably should have had them try it out.
The three youngest used ZooWhiz a few times each week. They each started out with a free account and I upgraded only Tank's to premium as I wanted to clearly see the differences. And while the free account was fun, many times Seppy and Missy would ask to "do what Tank" was doing. This was an really fun program for them and they didn't want to miss a minute so I'd often see them clustered around the person at work.
With the Free Keeper Account Missy and Seppy were limited to only two or three lessons a day where if I'd let him Tank would continue on. The thing I liked was that I could control the difficulty of the lessons to match the ability of the child in each area of learning. So if Tank was not as good at math I could lower the level, but if he is better at reading, I could increase that. It recognizes that each child learns differently regardless of age.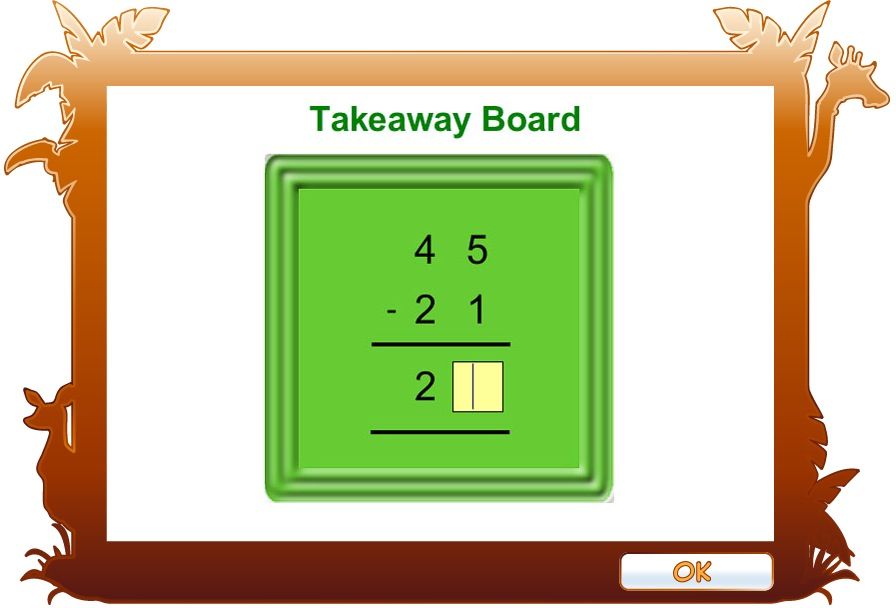 One thing we occasionally found confusing was the Australian accent of the person speaking. Now I love that accent but there were words from time to time that were not pronounced quite as we say them and Tank would need my help understanding. And while the program is very encouraging to the student I personally am not crazy about "trendy terms" like so often saying "Awesome!" But those are petty things compared to how good the program is.
Tank's Thoughts
Why do you like it?
"Because I get to do math and reading, and words (spelling). And I get to buy animals. But it would be nice if I could see the animals in the zoo. The games are really good."
What is better about premium?
"You get every animal and you get to learn about the animals. I could do as many lessons as I want. They could only do two or three a day."
Should other kids use this?
"Yes, because it is fun. Really fun."
Free or Premium?
You can
sign up for a Free Keeper Account today
! It is a comprehensive program with plenty of options and my Seppy and Missy enjoyed it!
If you upgrade to premium -- For the child there are more options of games they can spend their coins on. They also have a larger selection of animals to choose from to add to their zoo. And with the premium account I especially like that they can click on the animal to learn more about it's habitat, what they eat and other information.
ZooWhiz is upgrading and along with that will be a more detailed progress chart for the parent with the premium account rather than just a brief overview with the free account.
And the best part is that right now the cost of a
premium account for a year is only $14.95
! You can't go wrong with that price! They also offer discounts for three or more accounts just
contact ZooWhiz
for more information. If you want to see more of how ZooWhiz works view the
Introductory Tour
.
Check out what the rest of the Review Crew thought of ZooWhiz...

**Disclaimer: As a member of TOS Review Crew, I received a complimentary premium ZooWhiz account to review. All thoughts and opinions expressed in this post are my own.