When I first showed the boys a preview of Dayspring Christian Academy's Pilgrim Story they immediately wanted to try this out. Although one of them said that all we ever learn about are the pilgrims. And sometimes it does seem that way because we go over portions of it each year in preparation for Thanksgiving. But this program looked fun.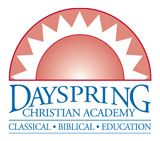 What is Dayspring?
Dayspring Christian Academy
is located in Pennsylvania and uses the Principle Approach which
"draws from the classical Christian tradition by providing formal instruction in logic, rhetoric, Latin, and New Testament Greek. Classical literature at every grade level provides an enriched and highly developed vocabulary. The Principle Approach is reflective by nature, challenging students to reason from the principles of God's Word to everyday life and to articulate them soundly in writing and speech. Through the Principle Approach, children are educated to impact their world for Christ in a dynamic and meaningful way."
I like this approach to learning and recently they have begun to offer a few
online courses
both live and self-paced. We were able to review a
Pilgrim Story
.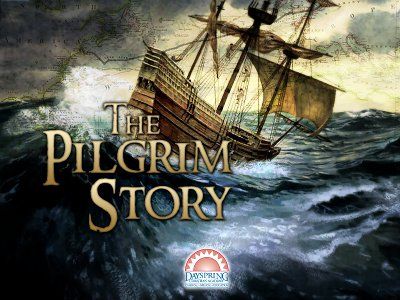 What is The Pilgrim Story?
The Pilgrim Story is an interactive online video program for grades 3 - 6 written by Mary Stauffer, a teacher at Dayspring. Once you purchase the program you have access to it for 6 months. The program is self-paced so you can access it at any time of the day when your schedule allows. Using the Principle Approach it teaches the child about an important time in our nations history -- the foundation of America. It consists of 5 units with a total of 17 lessons which include:
King Henry
Geneva Bible
Life in Scrooby
Liberty of Conscience
Leaving England
The Second Escape Attempt
Leiden
Preparing to Go
Leaving Leiden
Conditions on the Mayflower
Building Christian Character
The Mayflower Compact
Explorations
The First Winter
Spring, 1621
The Wampanoag People
The Rest of the Story
Each unit is followed by a test and there is a choice to take an essay test (of about 5 questions) which you download from the resources tab. Or you can choose a multiple choice test (of about 21 questions). As an example one question from the first unit on the essay was:
Why was the Geneva Bible an important part of history?
The multiple choice test had questions covering the 3 or 4 lessons from the unit along with definitions of the vocabulary words they learned.
Which would you choose?
Our Experience
Our family enjoys history and I have always enjoyed studying the pilgrims simply because I love Thanksgiving and like to know the meaning behind our celebrations. Going through the Pilgrim Story was a whole new way to learn more. I had in mind for the four older boys to work through the lessons. Pete and Re-Pete were excited to get going and they were able to sit and work together. We found that because they were gathering around our laptop it was easier for only two to work on this at a time. And even then they prefer to do this on their own when the time is available as then they can pause the video and take as much time as needed to write out their answers. Each lesson took about 30 - 45 minutes to complete.
They began each lesson by downloading and printing out the worksheets they need as they are instructed to do. They then watch the video lesson which is very informative and interactive. They fill out their note sheets based on what they are learning and pause to write out the answers. Tank (3rd grade) wasn't thrilled with the note sheets as he doesn't care for the writing but the other boys didn't have a problem with that.
The boys really enjoy working at their own pace and taking responsibility for printing out their own activity sheets and organizing their work. They can do it at any time during the day or night and it is fun too. This is something the children can do on their own. I do look over their work but the answers are taken right from the video presentation. But if your child prefers the essay test (which mine do not) you would need to be familiar with the information so you can grade their test. In taking the multiple choice test the grade is tabulated and stored for your review.
Some lessons include mapping activities and crafts if you choose to do them. And when all of the units are complete you can take a virtual tour of Plymouth, MA. Since we are saving that until the end I peaked ahead and it is similar to the rest of the program in that it is a narrated slide show. This is a very well done program and I enjoyed listening along as the boys watched.
The only thing I wish was included would be additional historical fiction reading to correlate with each lesson as in a way this seems like a narrated textbook.
Comments from Pete
"I like to learn things that I didn't know before and it is very interesting. I like that it is on the computer but there is only one problem... everyone else is on the computer before me."
Details
You can purchase
The Pilgrim Story for $99
which gives you access for 6 months. This includes all of the video presentations and downloadable activity sheets and tests.
**Disclaimer: As a member of TOS Review Crew, I received a complimentary 6-month subscription to The Pilgrim Story to review. All thoughts and opinions expressed in this post are my own.