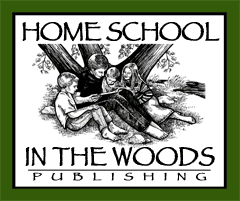 I really enjoy crafts and would do so much more if I had the time. Lapbooks have always appealed to me as they seem similar to scrapbooking and I like how they document in a fun way what you have been studying. And while I thought we might enjoy it I always thought it seemed too time consuming.
Homeschool In the Woods
creates kits to make lapbooks and I had the chance to try one.
You may be familiar with Homeschool in the Woods, especially if you have ever created a history timeline as they have beautiful drawings of figures to use. We reviewed the
Hands-On History Lap-Pak: The 20th Century in America
in a downloadable format that contained everything we needed to make a complete Lap Book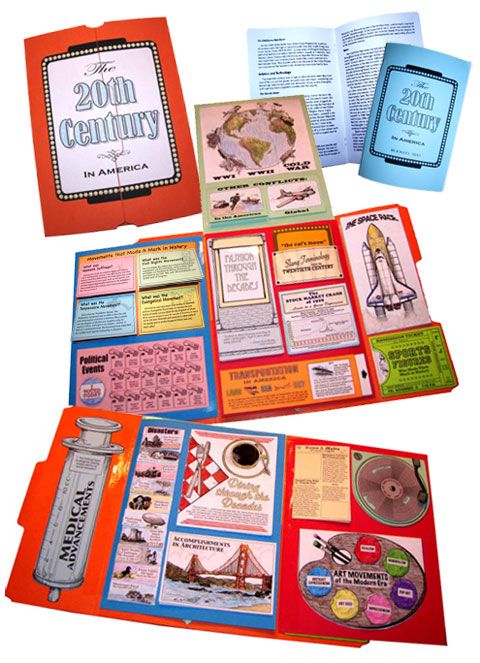 How It Worked for Our Family
I was excited to try something we had never done before and learning about our own country is probably one of our favorite things in history. And while I typically like to expand on a program by adding in more books this time we used the program as is and it was meaty enough on it's own. Although for reading time I did have the kids select books from American history.
There are 22 projects giving a brief overview of American during this time in history. You can either print everything out at one time, and that might be a good idea for an organized family but for me it worked better to print as needed. I did print out the entire history text which is either in a booklet form to keep with your lapbook, which looks really nice, or in full size pages to put in a binder. Then I went project by project printing as needed. That way I knew I wouldn't loose them. And that is the beauty of a downloadable file, you always have the pages you need right at your fingertips.
And while I had planned on using this intensively day by day to get through it life circumstances changed that. And in the end it became more of a once a week project. We read through the lesson text and then the kids could easily work on coloring and putting together the corresponding project pieces. The suggestion is then to put the finished piece in a plastic bag until the end when you assemble the lapbook. This is a fun way to learn and will be something we can continue to do once a week. And having everything basically done for you it isn't near as time-consuming as I had originally thought.
The recommended ages for this is grades 3 - 8. And while you can incorporate your younger children the text might be a little more than they are interested in.
My Opinion
Upon opening the file I was immediately impressed with how well put together this program was. It was clearly laid out with instructions detailing exactly what needed to be printed out and on what color paper or cardstock. It had buttons to click on for each file so you didn't have to search for them. The files that needed to be printed on a backside of a page were already flipped upside down for you and ready to print. And while I typically do not like having to print everything out this was not bad and you can do it a project at a time as I did. It also had pictures to reference to see that you were completing the project as instructed.
There are supplies like a colored folder, glitter, colored printer paper, etc. to purchase to create the lapbook and I suggest you gather those right away so you have them as needed.
I love the high-quality artwork of each project. And they all have dimension to make them more appealing to the eye.
Details
The 20th Century in America lap-pak (recommended for grades 3 - 8) is available in:
-
Download Version - $21.95 or
- CD Version - $22.95
Click to
read more reviews
of this and other lap-paks from Homeschool In the Woods.