You may have wondered by the title what this post would be about. Well -- surprise! I am expecting! I went back and read my other posts on announcing a pregnancy and it was as if I was reading my thoughts this time around.
With the evolution of pinterest I have found loads of ideas and one of them was a blog pregnancy journal. I forwarded that idea to friends who were expecting and in the back of my mind kept thinking maybe I would have another chance to document my journey in that way. I find most of my pregnancies the same but I never did start writing about it until later on. And so begins our journey...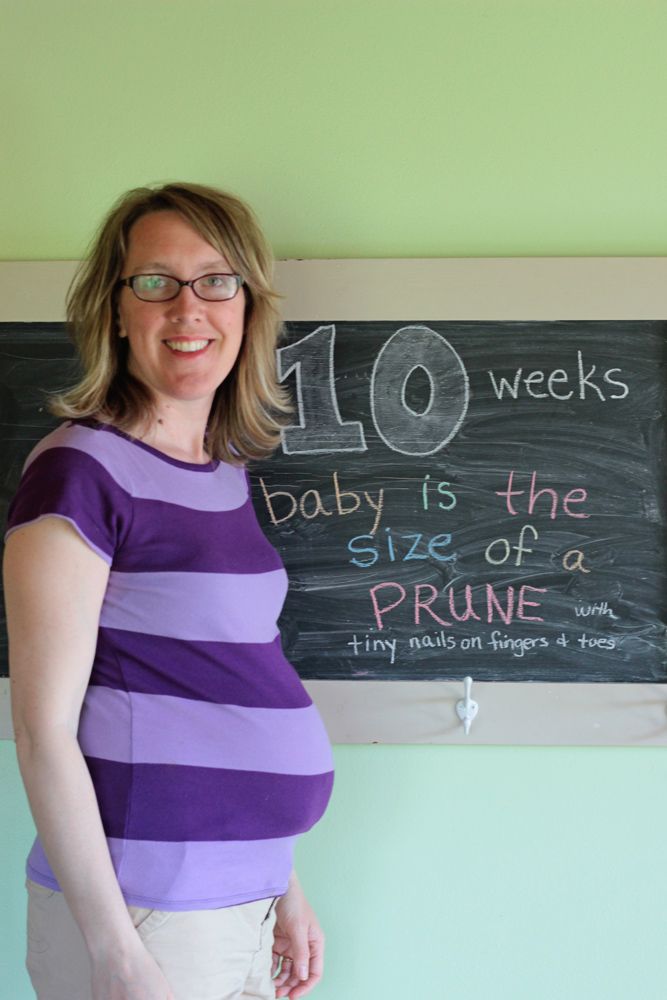 How far along?
10 weeks! (note -- I meant to post this two weeks ago so an update will be soon)
Due Date:
According to my pregnancy calendar wheel I am due December 4th give or take a day or two.
Weight gain:
Unfortunately over this long winter, or maybe because I am inching ever nearer to 40, I gained 10 pounds before getting pregnant which means I am starting off the heaviest I have ever been. Yes, I know, I am still small. I haven't weighed myself since pregnant.
Maternity clothes?
Not yet but getting closer. Wearing one size up at this point. And only a select few shirts fit.
Symptoms:
Nauseous all day. Most intense the first few weeks after we found out. I never throw-up though and eating small amounts helps. Although, I feel like I am constantly eating. I also feel SO hungry all the time and my stomach has even been growling before bed. I like food, but having to eat before bed is too much. I did find a great website that gave me ideas on how to curb the nausea and have been using magnesium oil which is quite amazing at making me feel good and with energy again. It also should take stop any leg cramping.

Movement: None yet, too soon!

Food cravings: Beets and the yummy refrigerated kosher dill pickles. I also really like the cereal called Product 19. It tastes like iron I guess but my sister and I have always enjoyed it as a snack. I especially like it when pregnant but I can't find it anywhere. Usually it is McDonalds hamburgers (bad!) so I am thankful that isn't the case this time!

Food aversions: The smell of onions and surprisingly chocolate chips, which is probably a good thing.

Have you started to show yet: Yes, although I had a bump before I was pregnant. Just can't suck it in now. The questions have started on when I am due and at the answer the questioning eyes. Yes, I pop out early.

Belly Button in or out? I actually have my normal one again! Typically my sagging skin makes it disappear into a crater. :)-

Wedding Rings On or Off? On

Medical Information: I haven't been to the doctor yet. I try to go as late as I possibly can. So maybe in a few weeks.