On our trip down to Tennessee we didn't want to drive the whole way to Gatlinburg so decided to break up the trip and stopped at the Creation Museum outside of Cincinnati first. Mind you, that was a long trip regardless especially with all of the crazy bathroom stops we ended up making. It was our first trip without our motorhome and let me tell you, driving in a 15 passenger van wouldn't be considered in my top choices for modes of travel. We had a couple of sick kids, some from being carsick and some from coughing so hard they gagged stuff up. I had gotten seabands for Pete so he gave one to Tank and we also traded seats so that I sat in back with Missy and Seppy instead since I felt fine. What a comfy ride! Ha! We left home dark and early at 5:30 a.m. and made it to the
Creation Museum
by early afternoon. What a relief!
This is in the main lobby and Zippy didn't want to cooperate but the rest did!
We took a walk through history beginning at creation. We especially liked seeing the penguin mixed in with all of the animals surrounding Adam in the perfect world. (Didn't get a decent picture of that).

Here is Noah instructing his crew on building the ark.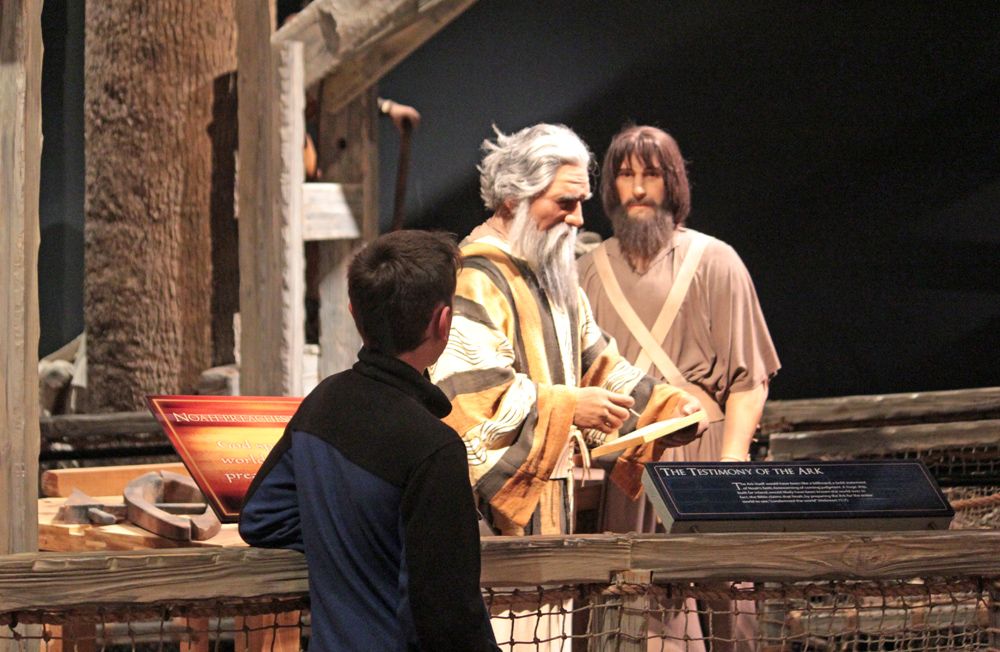 The kids really were hoping to see a life-size ark but that is in the works with
Ark Encounter
. What an amazing theme park that will be! You could see what areas of the ark might have looked like and how it was built and there were models to give a better idea.
After seeing many displays on God's creation and about dinosaurs and learning how sin and corruption changed the world we headed outside to the beautiful botanical gardens and petting zoo.

Here is a Zorse and Zonkey. Their father was a zebra but one had a horse mother and the other a donkey mother. It was showing how all of these animals were in the same kind or family and the variations they could have.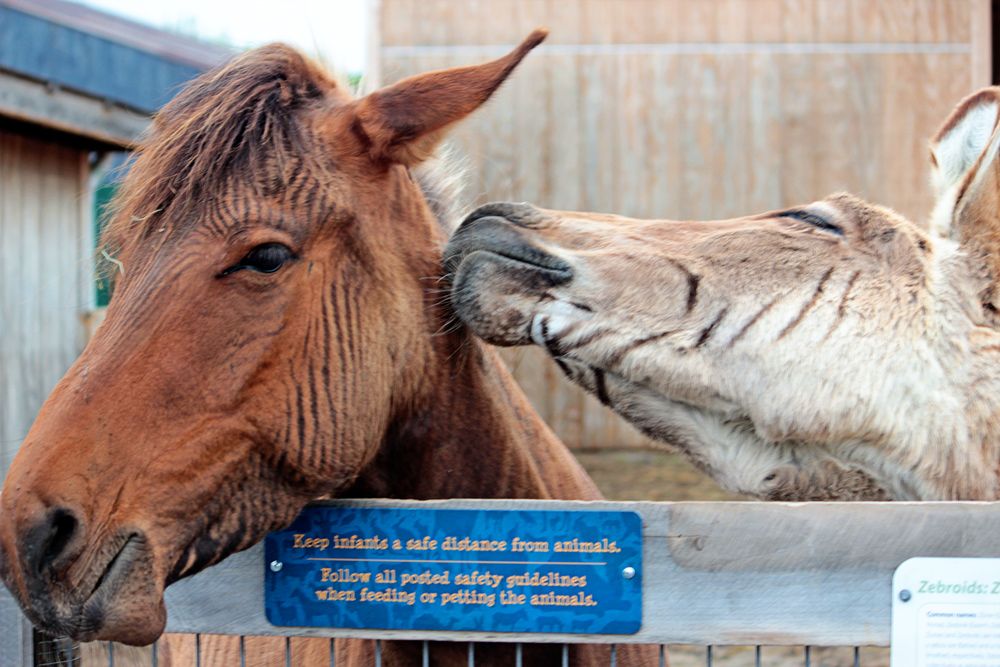 The botanical gardens were lovely, although we came just as the spring flowers were at their end. Everyone had fun walking the paths and especially on the bridges trying to make them sway for me and Grandma.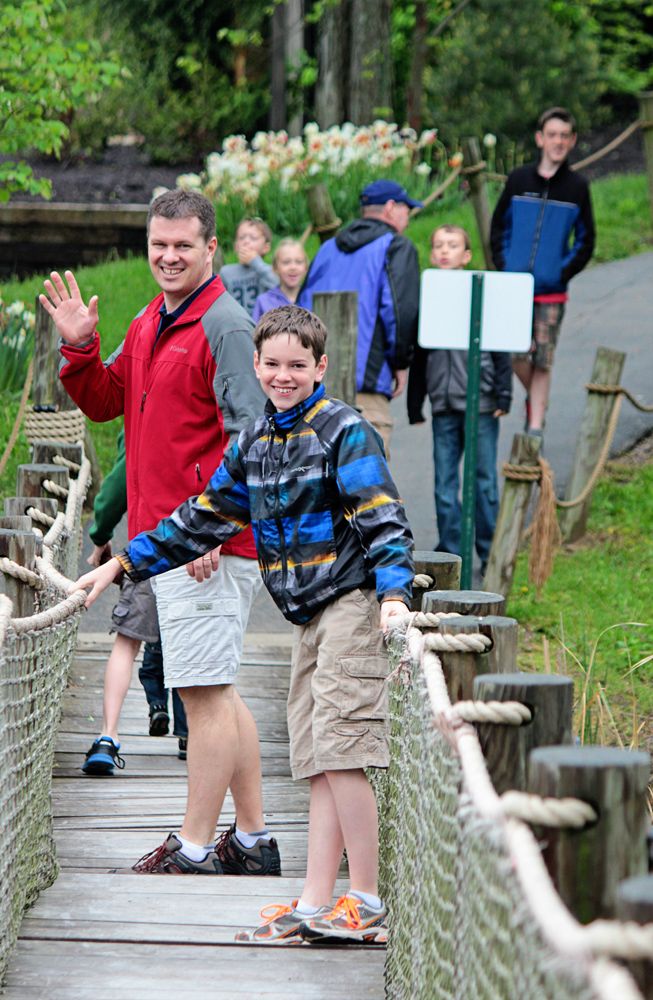 Another bridge

With all of his siblings walking Zippy does not want to ride in a stroller. But he keeps up with us when he doesn't decide to wander off and doesn't ever seem to tire out (not always a good thing!). He enjoyed splashing in puddles and running around outside.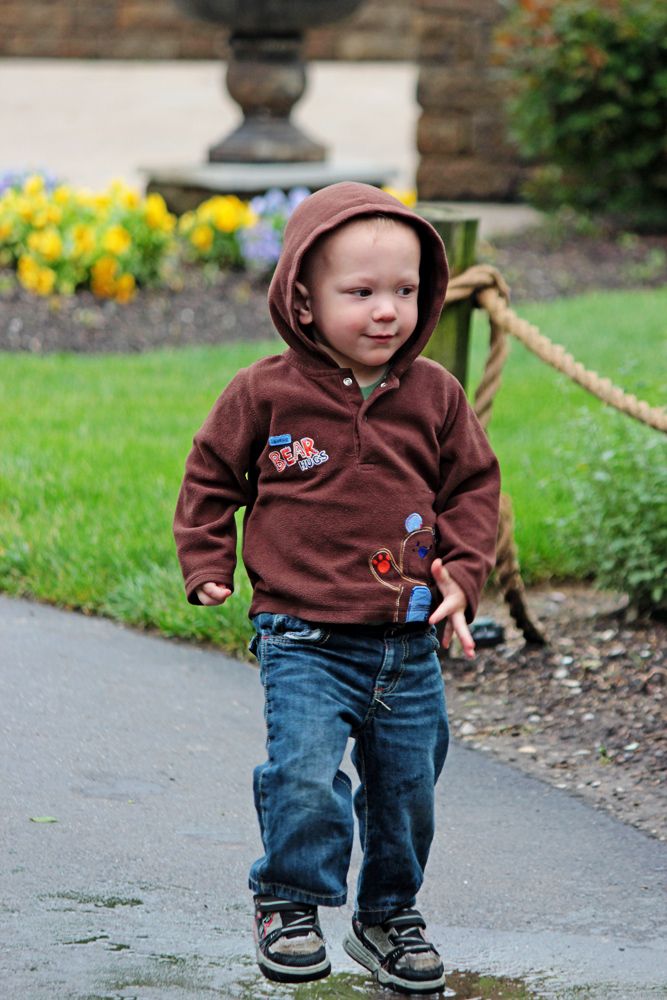 New things such as a Dragon exhibit and new shows to the planetarium are being added to the Creation Museum in addition to a large zipline course and are set to open soon. Lots of fun and leaning all about God's creation.