My kids absolutely LOVE the rolls at Texas Roadhouse. Maybe you do too. John and I took Pete out to eat for his birthday Friday night and he chose Texas Roadhouse which is where a few of his siblings always choose. The funny thing was that Missy put in her "order" for Pete to save a roll to bring home for her. I believe a few others asked too. We only did come away with two rolls which is not helpful in the sharing situation.
I figured there had to be a copycat recipe out there so decided I might as well try it to satisfy those longings for rolls. It is as all yeast breads and takes a bit of time. I found this on
Eat Cake for Dinner
and she did say that they don't taste exactly the same but it was worth a try.
Missy was right there helping each step up of the way as she is my carb girl and can't get enough. She could not wait for them to come out of the oven and be covered in butter. (Didn't get a picture). We got around 30 out of this but were not consistent in the size so you could get more.
The verdict from Missy, our Texas Roadhouse roll expert -- "Not
zactly
(exactly) the same, but they're delicious! Can I have a second?" They do taste very close and the pillowy consistency is right but I think TR rolls are a tad sweeter.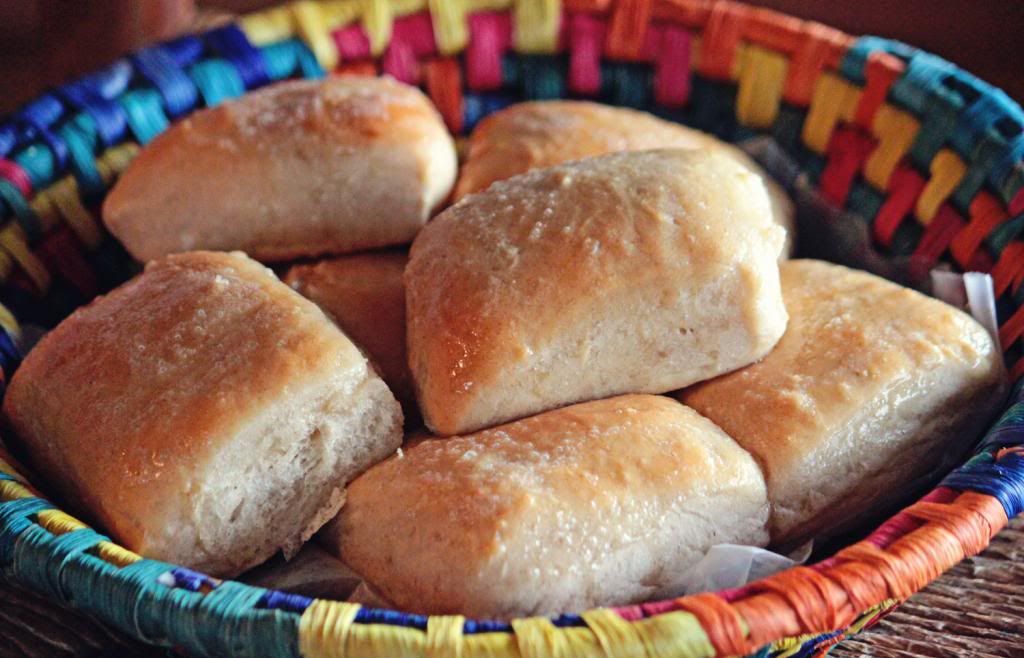 And there you have it. If you have a longing for Texas Roadhouse rolls
give this recipe a whirl
. Now that I have made them as the recipe says I think I'll try a partly whole wheat version if I want them to remain on the menu.