It is birthday week and today Tank turned 9 years old! Often I think it might have been easier if he had his birthday first as he has a hard time waiting once his brothers have their day. Hopefully he is learning patience in the meantime!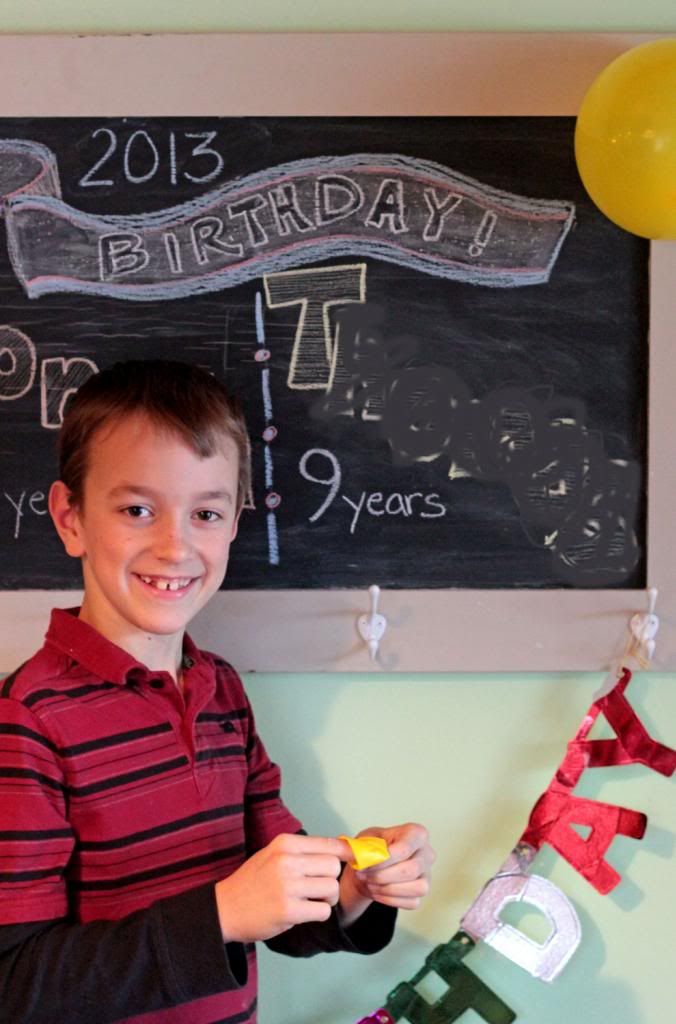 Tank woke to streamers in his bedroom door but seeing as they were there two days ago as well I also strung balloons at the top of the stairs to welcome him. He is funny in how he has everything planned just so. I finished his portion of our chalkboard last night but apparently I was supposed to do it when he was sleeping. :)- He was adamant that the Christmas tree, which is very dead and dry, stay up until his birthday. And the playlist in itunes today is a Christmas selection. He even modified my Happy Birthday screen saver on the computer to his chosen color (yellow of course!) and font.
Tank chose pancakes with apple topping and a side of sausages for breakfast but it really doesn't matter what I make because he is SO excited that he can't eat anyway. I think he may have had some of the apples and after the table was cleared tried a sausage. Supper will be lasagna. I wonder if he'll eat that? The same thing happens when we take him out to eat, which will be next week. He is so excited to go out that he can't eat the food in front of him. I love his little quirks!
Tank is a bit disappointed that Daddy couldn't have the day off again today but he did stay and eat breakfast with us which was really nice and last night took him riding on the 4-wheeler. The rest of the day I believe Tank has revolving around playing a video game or two (football and Lord of the Rings). Not sure what else is on his mind.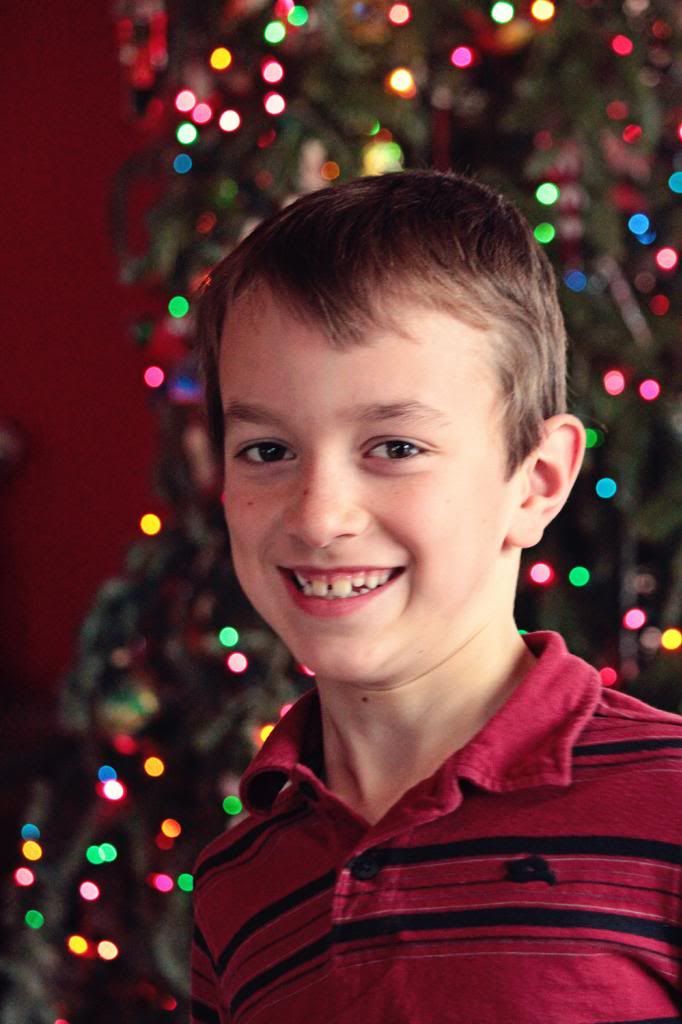 Happy 9th Birthday my Chocolate-Eyed boy! (He says he doesn't like that name but secretly I think he really does -- I just love those beautiful eyes!)