Two weeks ago was the beginning of lent and we had our traditional meal of Schnitz Soup and Greble. My Mom was telling me that each family serves this meal at their own choosing and some had it for Good Friday or at other times of the year. I
posted about that years ago
along with the recipe for the soup.
In looking back I see I never did post the recipe for Greble which is the only part of the meal most of my family will eat. I change the recipe of course and I'll make note of that.
5 eggs
1 pt. sour cream (I use half yogurt)
1/2 tsp. baking soda
5 c. flour (I use 1/2 fresh ground pastry whole wheat flour)
4 tsp. baking powder
1 tsp. salt
2T sugar
1 stick butter
1 qt. cooking oil (to fry in)
powdered sugar
Beat eggs; add soda to sour cream and blend. Sift dry ingredients, add to egg and cream mixture. Melt butter and add to mixture. Mix until creamy smooth. Refrigerate at least 2 hours.
Roll out on floured board fairly thin. Everyone wanted to help out and even Zippy got in on the action.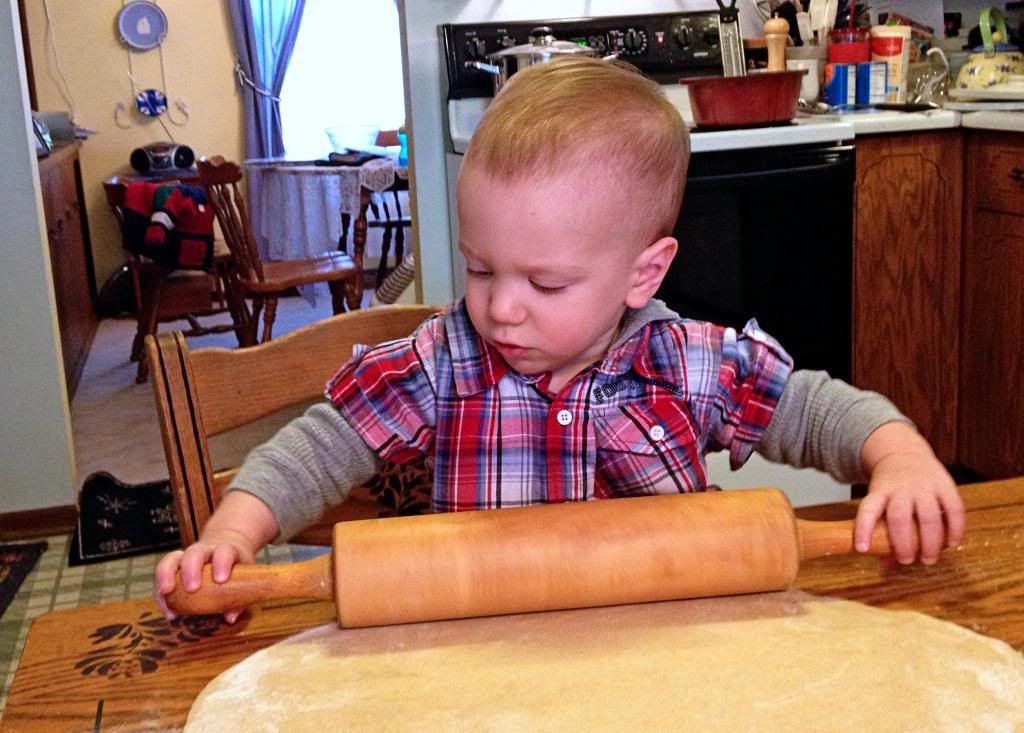 Twist by lifting up center strip and pulling one side strip through...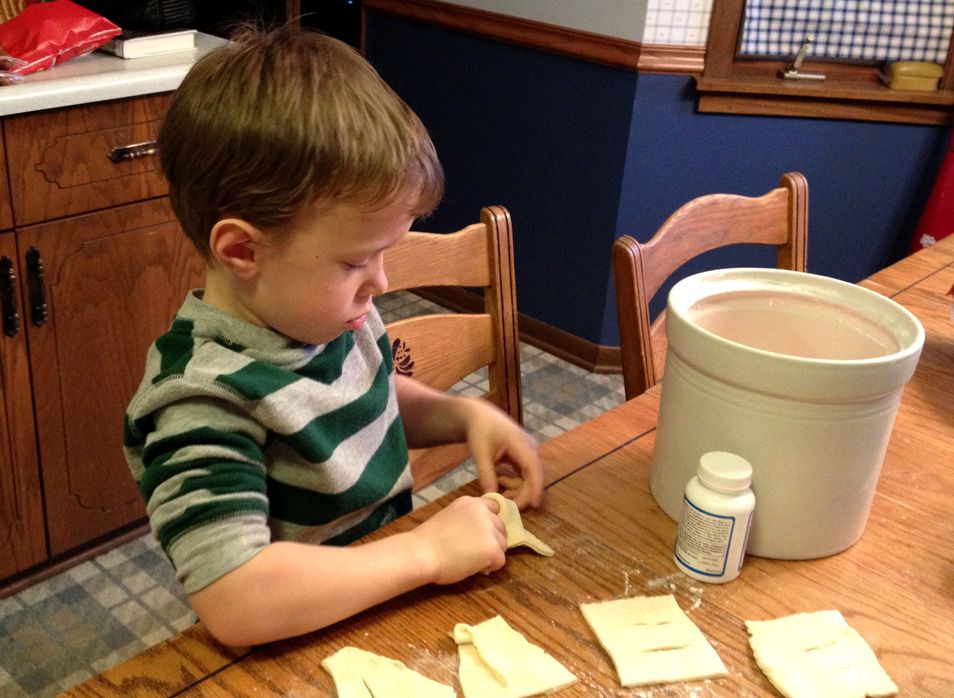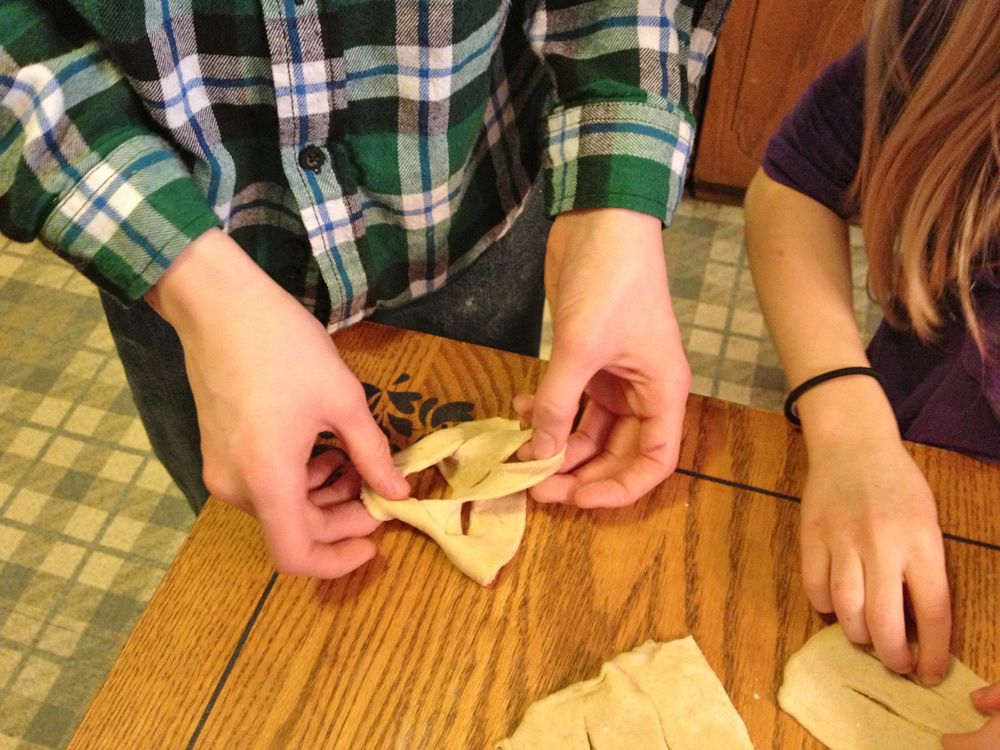 ...and fry in deep cooking oil until lightly brown.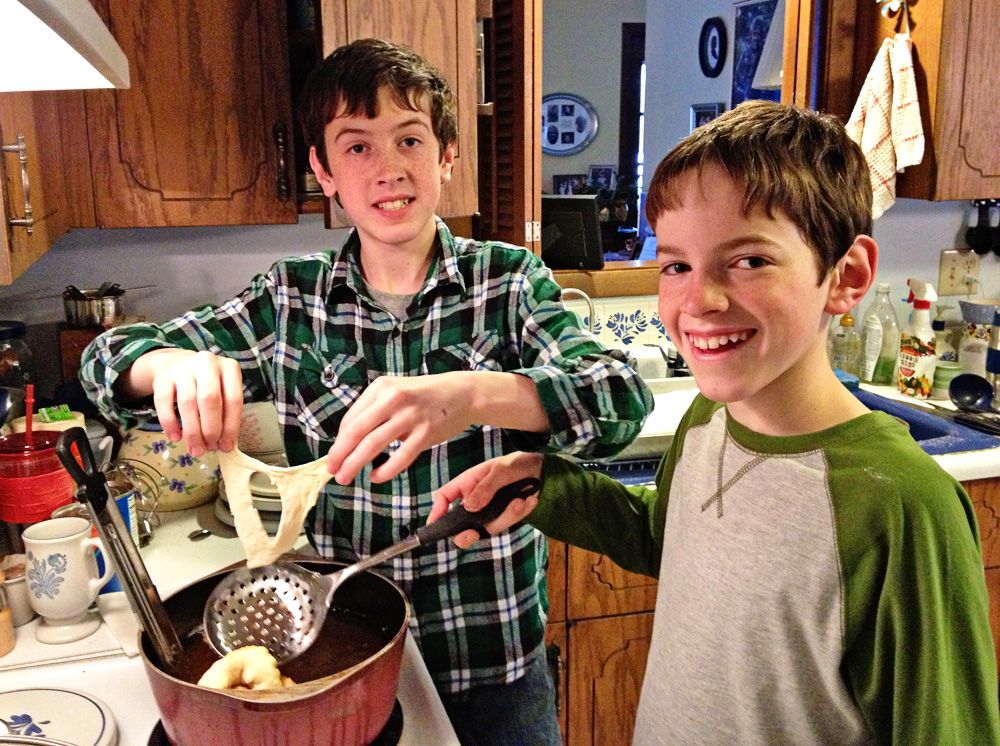 George tries to do fancy shapes and here was attempting a heart.
Place in pan with paper towels on bottom. One batch that goes fast in our family!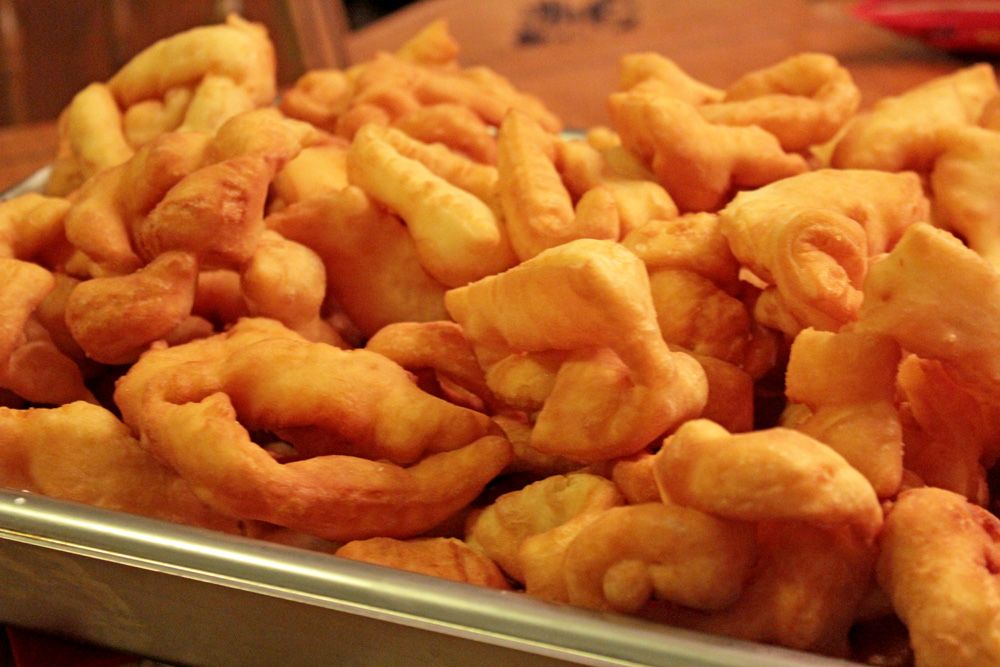 Top with powdered sugar and enjoy!