There are so many wonderful ideas I find on Pinterest! If only I had time for all of the fun projects. For Christmas I was looking for gift ideas and came across one that caught my attention right away. A crocheted scarf without knowing how to crochet! Sounds right up my alley! My Grandma taught me to knit a long time ago but I never progressed past making dishrags. I sure wish I would have though as she was an amazing knitter! Well, in looking at this project I saw this indeed was something I could do as the yarn is already crocheted for you and all you have to do is bring it together to form ruffles.
I am not going to give you step-by-step instructions as you can find them online. The best instructions I followed were from
Maggie's Crochet shop on Youtube
. I did find that there are various ways of doing this and various numbers of loops to pull through. The first one I made I used 10 loops on the crochet hook which seems to give a bit fuller of a scarf and that used almost a whole skein of yarn. Another tutorial said to use less and so I tried 6 - 7 loops instead and then I could get two scarfs out of one skein. I prefer it that way. The only problem I occasionally had in the beginning was pulling the loops over the initial loop on your hook. If you aren't careful it may all slide off the needle and the scarf begins to unravel. I now did find out that you can buy stitch markers to resolve that problem.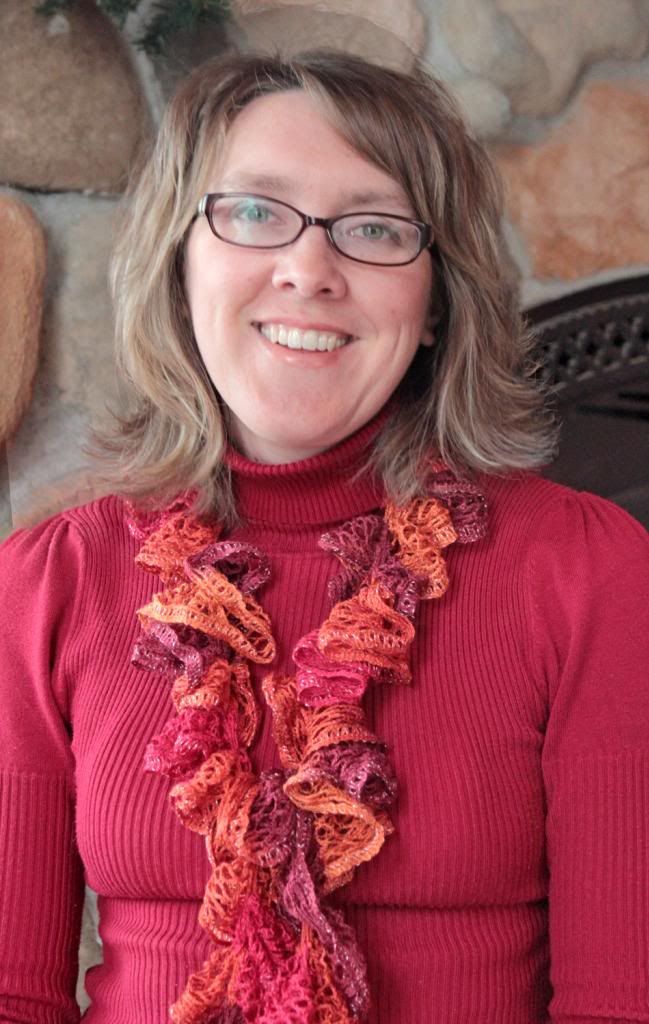 I love all of the colors and I think I have made about 10 of them so far. But I found two more skeins of yarn that are pretty and it is so much fun so I guess I'll whip out 4 more.
I "crocheted" my scarves while the guys watched football and such. I had a helper in that Pete would sit on my left unraveling the yarn for me so it made the process that much faster. Now I am able to make one in about 1/2 hour. I often told the kids how my Grandma would sit on the couch while we watched a movie at their house with her knitting needles clicking away and now I can do the same thing.