I am going to start with the big snowstorm from last week which the kids were so excited for! Last winter was not very snowy so this year they are hoping for a lot. Well, they were not disappointed as we got dumped on. It is funny how only 20 minutes away from us they hardly had any snow. And as my Dad drove out here to check out our snow he said that we even had more at our house than in town. But John always says it has to do with us being up on a hillside and then down in the valley. No matter, it is amazingly beautiful! If I didn't mind the cold so much I'd be out in it as often as the kids. We no longer needed to dream of a White Christmas.
This was Zippy's first time "playing" in the snow and he loved it! It certainly was a hard thing finding winter gear in his size among our collection. You can't see it but he is wearing a mix of things. One pink mitten and one blue mitten to say the least. That's what happens when you are the 7th child I guess. All we need are smaller boots so he can actually walk! :)

Christmas Eve began with a beautiful candlelight service. There is simply nothing like a congregation gathered together in worship adoring the Light of the World who came to save us. Heavenly!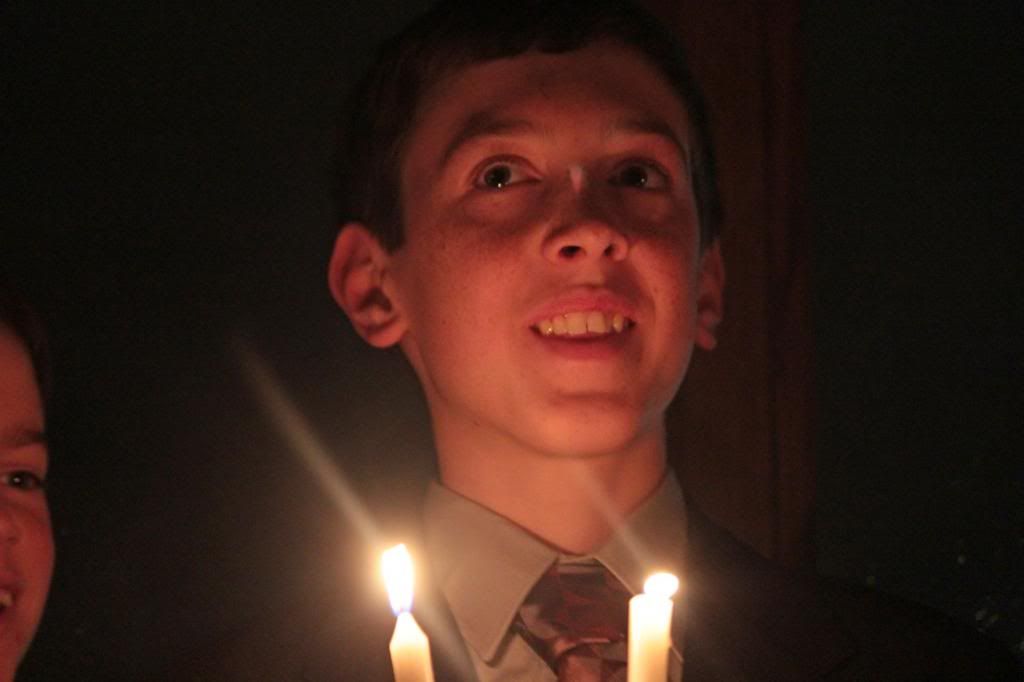 I didn't dare hold a candle with Zippy around so I took a few pictures. I asked Missy why she was so serious and she told me she was concentrating and watching all around because she remembers the year her friend's hair started on fire. And here I thought something more profound. :) Glad she is aware!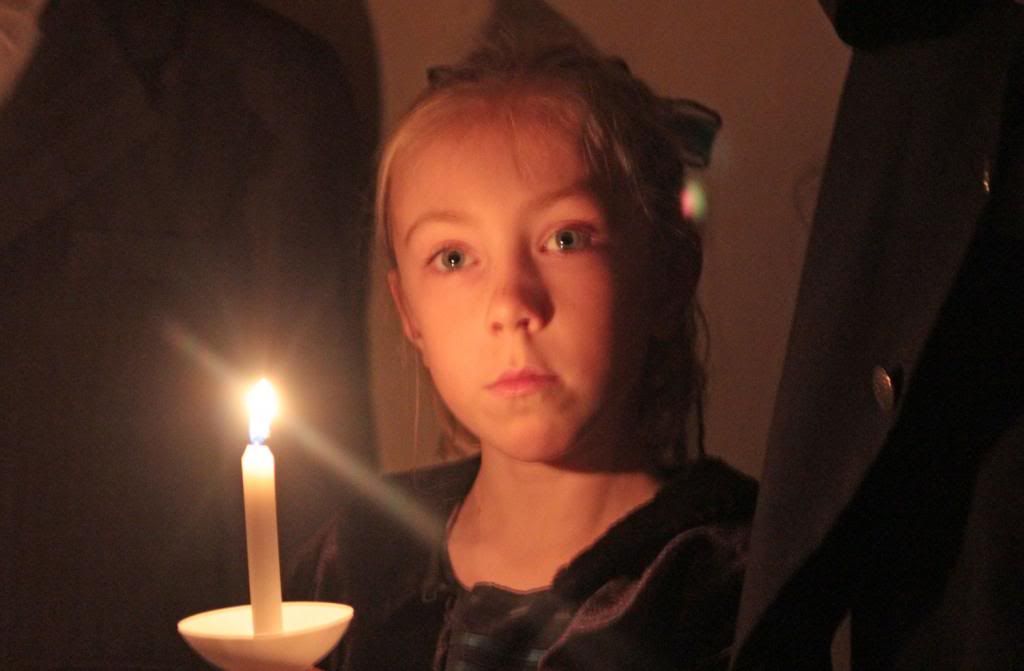 Getting ready to blow out the candle


As always we gather with my Dad's side of the family. My Grandparents are no longer able to host us but I am so thankful they are still able to be with us!
Re-Pete and George practicing for a guitar duet.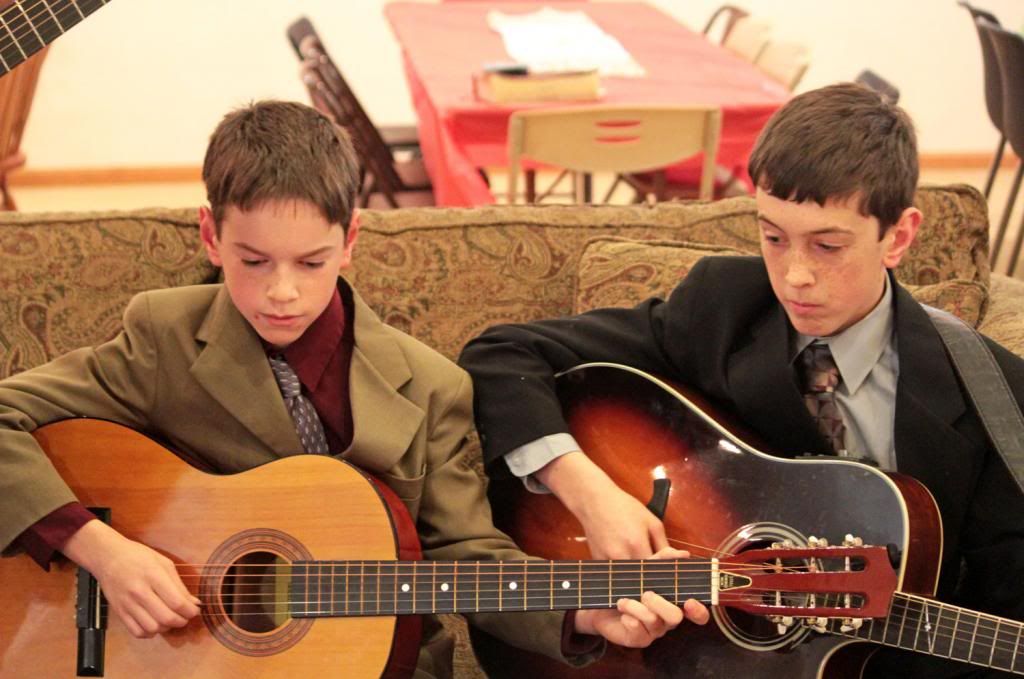 My sweet sister and nephew. Can you tell they are related?


He thought it would be fun to act out the Christmas story with my kids and got together all of the props and such. As my Uncle read from Luke 2 the kids gave us a glimpse of the story. Zippy did not want to be left out and wandered in and out. He wanted to pet the "sheep".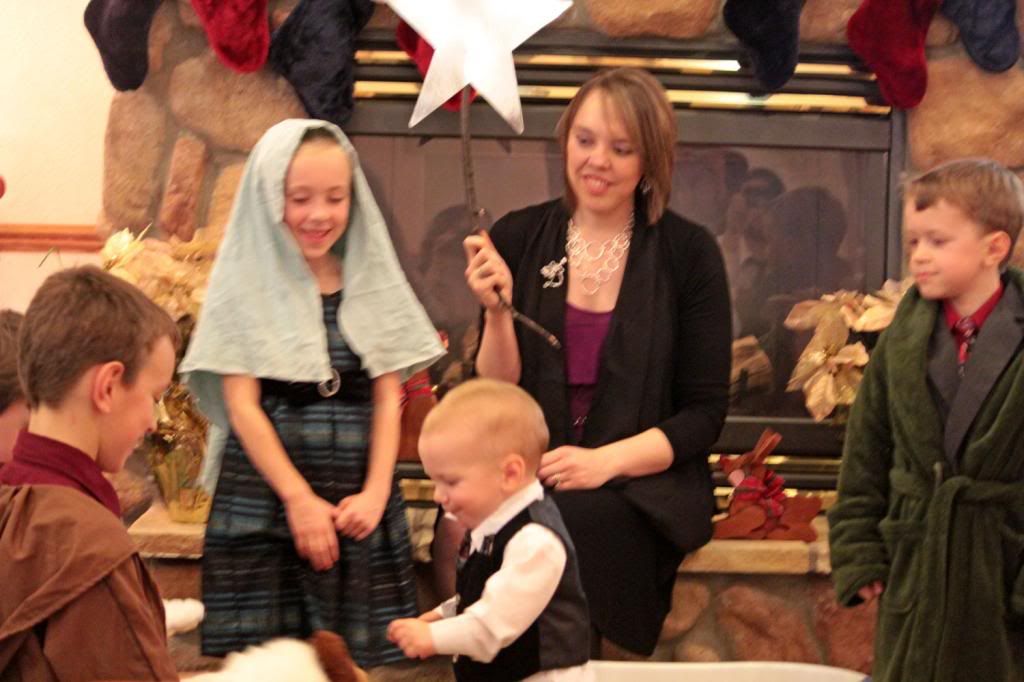 Lest you think our family pictures always turn out here is a crazy one. It didn't help that everyone decided they needed to take a picture so none of us really knew where to look. I only got two with my camera so picked the one where my parents looked better.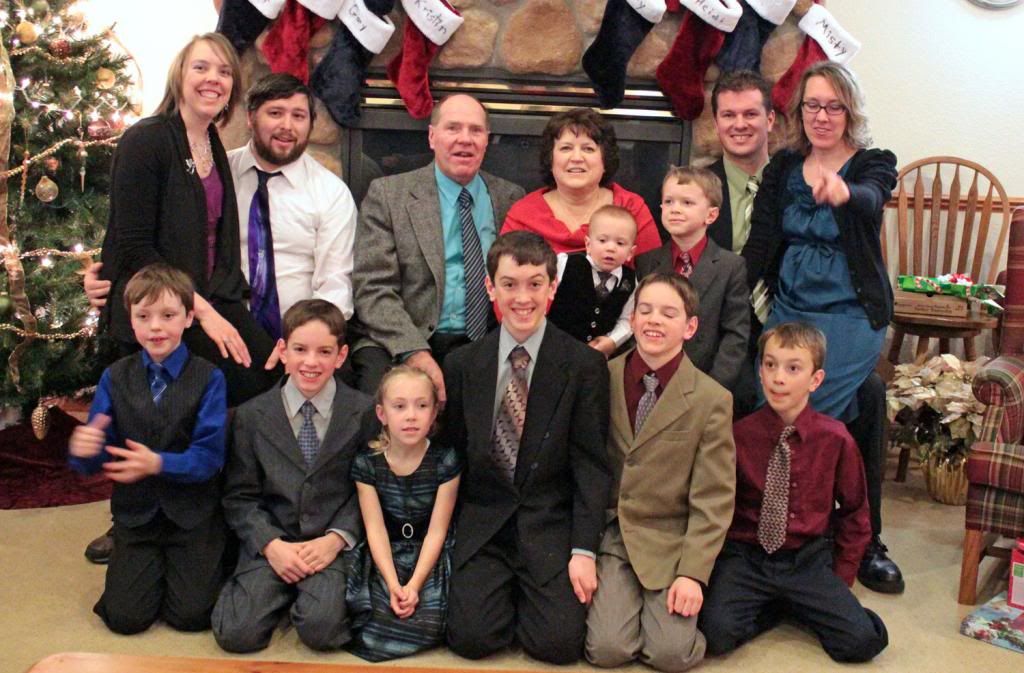 By the end of the night and after countless amounts of cookies stolen Zippy was a little crazy.
And the celebration continues on this weekend when we gather with my Grandpa, parents and sister's family. Here is the winter wonderland out my window. Simply stunning!