I am finding there are many online programs available for all areas of learning. Of course the kids love that. The lastest thing for me to review is a tool to help children learn to read and is called
Reading Kingdom
.

What is Reading Kingdom?
The Reading Kingdom is a fun, easy-to-use online program that teaches children 4-10 years old how to read and write to a third grade level.
The Reading Kingdom is fundamentally different from other reading systems available today in
both the skills it teaches and in the methods for teaching those skills. Current reading education
typically teaches a phonics approach, a whole language approach, or a combination of the two.
Phonics, the main method, teaches the sounding out of words. There is a major problem
with phonics which is that the majority of English words cannot be sounded out. In order to overcome the problems in sounding out, phonics relies on children memorizing almost 600 rules, which is impossible for a child and even an adult.
Whole language is no better. It has very little structure for learning and as a result, children are often overwhelmed with unfamiliar words and sentence structures that make learning difficult. Without any formalized structure, children find themselves in a sea of unrecognized words – often resulting in reading failure.
So what is the answer?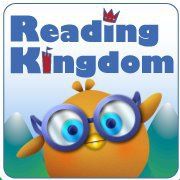 The answer is the Reading Kingdom, a new reading and writing system developed by Dr. Marion Blank, a world renowned expert on literacy and the Director of the Light on Learning Institute at Columbia University. It uses a 6 skill model of reading instruction.

The only part of the 6 skills Missy worked with was
Sequencing
so I will mention that a bit.
When we are children and see items grouped together their sequence, or order, doesn't matter. There could be three dogs in a row. A large dog and two smaller dogs. Experience teaches us that these are all dogs. The order they appear in doesn't make any difference. However, when we learn how to read, suddenly, the sequence of the objects becomes essential.
To complete the entire set of components takes about 12-15 months, assuming a child starts at the first level and completes four to five sessions a week. Many children, who already have some reading skills, can often complete the program in as few as 3-6 months. Children can also move through the program more quickly by doing more than 4 sessions per week.
Every child is different! The Reading Kingdom has been designed to take advantage of a child's strengths and to help him or her overcome any weaknesses. As a child moves through the program, the path he takes is customized to his particular needs. Because of this, each child's experience in the Reading Kingdom is unique.
Our Experience
This program sounded very promising to me. I definitely agree with their philosophy and have experienced the difficulty with both phonics and whole language.
I choose to use this with Missy who is 6 1/2. She has struggled to learn to read the same as a few of her brothers before her. And I don't push it until they are really ready. Well, I know she is ready and wanting to read and I thought this the perfect opportunity. She was very excited to get started with Reading Kingdom!
Initially Missy went through a Skills Survey to determine at what point in the program she should begin. Obviously she needed to start at the beginning with Sequencing.
Before the reading portion began Missy went through two exercises. One called Seeing Sequences, which was learning visual sequencing and the other called Letter Land which was learning where the letters on the keyboard are. Every lesson then is basically the same until this level is complete.
At this level a word would come on screen in a fun and colorful setting with a row of mixed up letters beneath it. It asked her to select the letters in order that she saw them. And after she improved on this the word would disappear and she needed to remember and select the correct letters in order.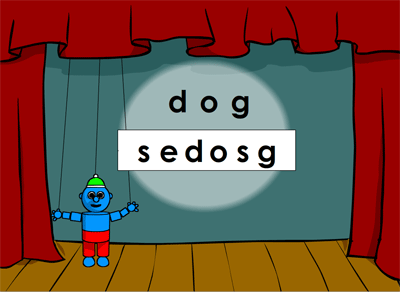 In the beginning this was quite fun but as time went on and the only thing that changed was the picture on the screen and the word she was sequencing Missy began to grow tired of it. And being that the program reevaluates the child it kept her at the same skill level. She is now 84% complete with sequencing. I should have looked into it further as I found later that if you feel your child is ready for the next level all you need to do is contact Reading Kingdom and they will adjust that for you.
I also found that it seemed to move quite slow from one finished sequence to beginning the next. And maybe that is a good thing in our fast-paced world. But it was more frustrating to Missy.
What I Like
I found that a child can learn to work with the program on their own very easily.
I like that it begins teaching them where the letters on the keyboard are.
They do not need to use the actual keyboard but can use an onscreen keyboard with the click of the mouse.
It is very encouraging to the child and cheers them on.
It will get into writing skills as well and may work better for the older child.
What Missy says about Reading Kingdom. -- "Not good".
But
we will give it another chance as I contact Reading Kingdom to move her ahead. I'd like her to have a chance at the reading portion of the program.
You can try Reading Kingdom and see if it works for your child by signing up for a
free 30-day trial
.
Just click on the "Sign-Up Now" logo
. After that, subscriptions to Reading Kingdom are
$19.99/month
(with no monthly minimum), or $199.99 per year (20% off). Additional children in your account get 50% off ($9.99/month or $99.99/year). You can cancel your subscriptions at any time.
If you would like to read more reviews visit the Crew and see how it worked for other families.
**Disclaimer: As a member of TOS Review Crew, I received a complimentary subscription to review. All thoughts and opinions expressed in this post are my own.